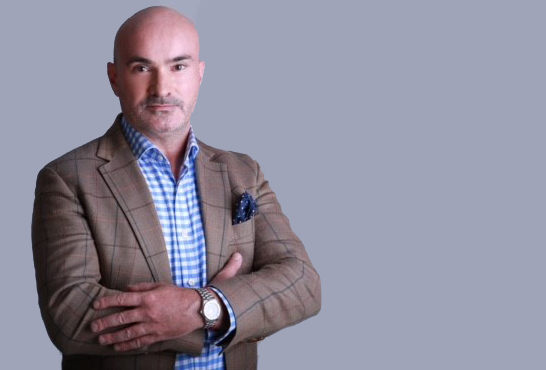 Paul Broadley brings over 20 years' creative experience to Wimberly Interiors, from sectors including interior design, fashion, real estate and luxury goods. As Senior Creative Director, Paul leads the Singapore team with a focus on design concepts, business development, and project management. Paul co-manages the studio with Deepu Mahboobani, and together they lead the overall growth strategy of Wimberly Interiors throughout Asia Pacific.
Prior to Wimberly, Paul was Director of Design at Steve Leung Designers in Hong Kong where he had responsibility for the design quality and creative output for six design teams and over 80 designers. While in Asia over the last decade, Paul also worked with Re-Edge Architecture + Design in Phnom Penh, and as an Associate with Aedas Interiors in Hong Kong. Paul's key projects during that time include The Address Hotel in Dubai; The St. Regis Macau and Marina Bay Sands in Singapore.
A native of Edinburgh, Paul began his career in the United Kingdom where he worked for Candy & Candy, co-founded the London-based Gush Design, and served as Associate Director of the British Institute of Interior Design where he led the Institute's awards and conferences programme. With Gush, Paul completed four luxury apartments in Monaco and London, a 1,000 square-metre office in Berlin, a speedboat, and townhouses in Belgravia and Mayfair.
Paul has achieved numerous industry accolades over his career, including being shortlisted twice, for the Andrew Martin International Interior Designer Award. His work has been widely published in the press and on television.