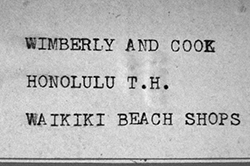 1945
Genesis
George 'Pete' Wimberly and Howard Cook form Wimberly and Cook in Honolulu, Hawaii.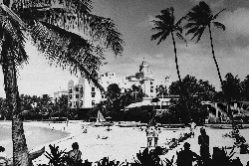 1946
Iconic
Work starts on the first hospitality project, renovation of the iconic Royal Hawaiian Resort, Waikiki.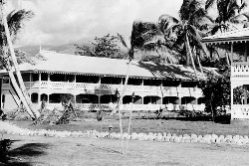 1958
Expansion
The firm expands into the South Pacific designing Hotel Tahiti.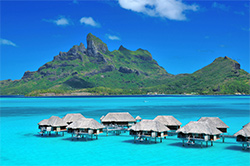 1961
Innovate
Redefining resort design: Hotel Bora Bora opens, the first with guest rooms over the water.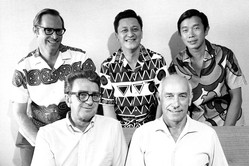 1971
WWAT&G
George Whisenand, Jerry Allison, Greg Tong and Don Goo join to create Wimberly Whisenand Allison Tong & Goo.
1978
Asia
New frontiers as WWAT&G enters Asia with the Shangri-La Garden Wing in Singapore.
1979
Aga Khan
Tanjong Jara in Malaysia is completed and awarded the Aga Khan Award for architecture.
1981
California
With the first US mainland projects awarded, an office opens in Newport Beach, California.
1985
Planning
WATG team starts offering master planning services, creating the framework for urban and resort communities of the future.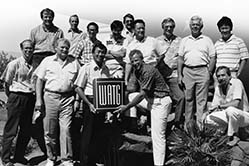 1988
WATG
The firm becomes known as Wimberly Allison Tong & Goo.
1990
London
London office opens to begin designing destinations for Europe, Africa and the Middle East.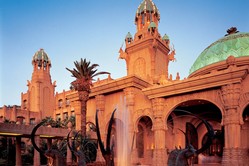 1992
Lost City
Breaking new ground, WATG designs the Palace of the Lost City in South Africa.
1994
LATAM
Making a move into Latin America with Four Seasons Mexico City.
1995
Middle East
Making a splash in the Middle East, with three new projects in Egypt and three more in Jordan.
1997
Singapore
A new office in Singapore brings a fresh focus and expands WATG's reach across Southeast Asia.
1997
Interiors
Interior design services are launched, adding intimacy to the client experience and creating a holistic vision.
1999
Jackpot
Las Vegas jackpot with the opening of the Venetian, The Mansion at MGM Grand, and the Palace Tower at Caesars Palace.
2000
Strategy
Strategic advisory services are added to guide clients through negotiation and development.
2004
Landscape
WATG adds landscape design services, creating calming oases in urban and resort spaces.
2005
Saudi Arabia
Working as master planning consultant for all resort/non-industrial areas on King Abdullah Economic City.
2005
Palace
One of the most expensive hotels ever built, the Emirates Palace opens in Abu Dhabi.
2006
Irvine
Four Southern California offices are integrated in Irvine, with WATG's name atop the building.
2007
Opera
In Muscat, work starts on the Royal Opera House; work continues on the Oman Convention & Exhibition Center.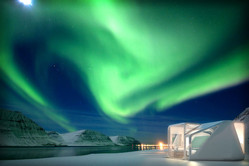 2010
Platinum
Winners of Radical Innovation and USGBC Sustainable Suite awards; inducted into the Hospitality Design Platinum Circle.
2011
Wimberly
Interior design services are branded as Wimberly Interiors with a new office in New York City.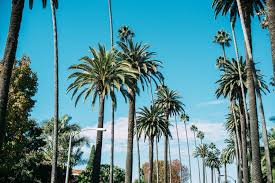 2012
Beverly Hills
Expanding west, Wimberly Interiors office opens in Los Angeles' design hub.
2013
Istanbul
Istanbul office opens, a testament to Turkey's entrepreneurial strengths.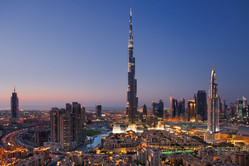 2014
Dubai
WATG further expands in EMEA opening an office in Dubai, UAE.
2014
Employee Trust
WATG becomes an employee-owned business (EOB).
2016
Innovation
WATG's "Curve Appeal" wins the Freeform Home Design Challenge to design the world's first 3D-printed house.
2018
Green Block
WATG unveils Green Block to help make London the world's first 'National Park City.'
2018
Shanghai
In the wake of over 40 successful years in China, WATG opens a full-service Shanghai office.