Portfolio
Crowne Plaza Sanya Haitang Bay Resort
Architectural design elevation, extensive waterways and landscaping create the ultimate ocean front resort and residential solution
Size
Site Area: 20 hectares
Crown Plaza Resort: 425 keys
Indigo Boutique Resort: 54 keys
98 villas
Services
Tags
Challenge met accommodating two resort hotels and 98 villas in one site. Landscaping and architectural design lifting a great ocean front site without engaging topography. Ocean views are maximized with a story line that helped sculpt the landscape providing a clever solution.
With the highest elevation being the coastal road, it provided an introduction to the waterways and landscaping. The actual hotel buildings were lifted magnificently creating drama and clear sea views freeing up the surrounds for lush landscaping.
The water theme creates natural beauty everywhere meandering between villas and the resort grounds, even on the roof of the main resort building. Villa infinity pools spill into boulder and greenery fringed ponds and lakes.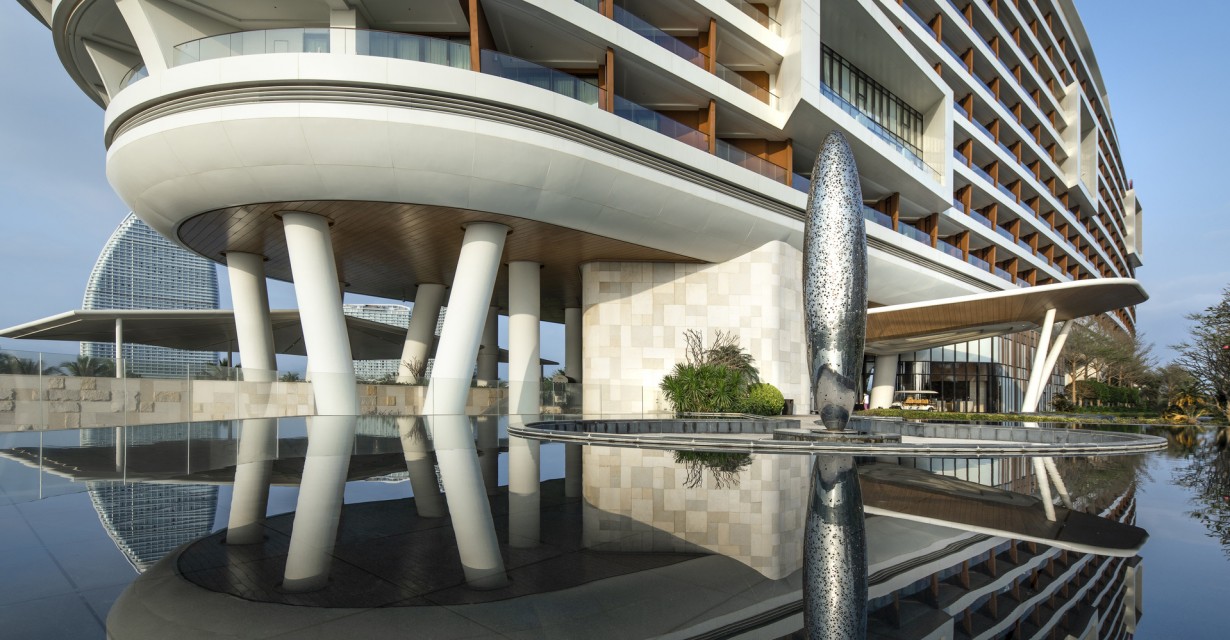 Wood features soaring from public spaces emulate the natural tree line, while walkways and decks create reflective and peaceful guest journey experiences throughout the site. Modernist picture frame punctures in the main building are inset with trees, and a vast lobby is open to the ocean breezes.