Projects+
Vista Collina Resort
Highlighting an icon and creating a place for people and experiences in the heart of the Napa Valley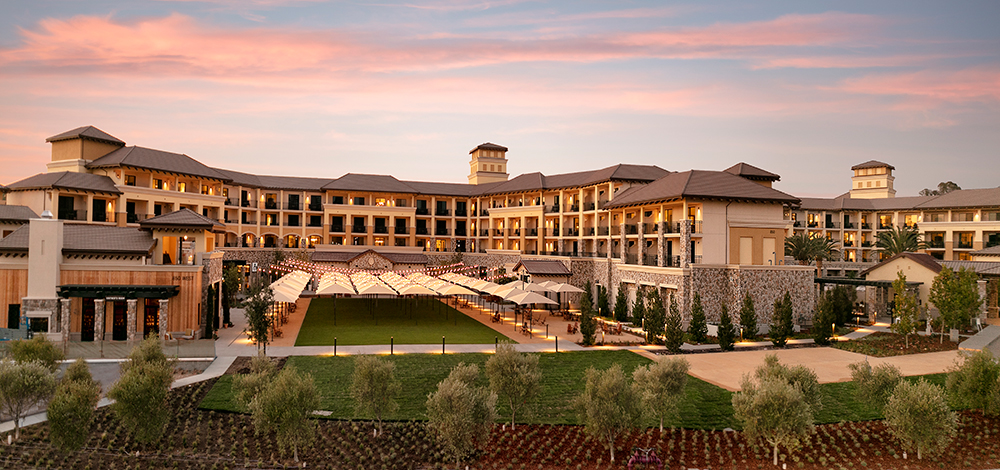 At the entrance of the wine counties of Northern California, Vista Point Park takes full advantage of the astounding panoramic views. A designed space that sits naturally on the site surrounding the iconic Grape Crusher as a gateway to the surrounding vineyards.
Design that complements, lifts, and highlights the beautiful bronze statue heralding its prominence in the valley. The carefully designed landscape considers drought tolerant planting and creates a new environment that melds into the natural surrounds.
Created with functionality in mind, the site is a venue for events and experiences that encourage use and turn this place into a focal point for the community and visitors alike. The perfect spot for stargazing, picnics, weddings and contemplating Napa Valley.
The use of stone paving, a botanical walk, a specimen oak tree, open lawns, and stone retaining walls all maintain the local vernacular in a natural and earthy way. Discreetly designed but strongly visible signage and information, along with benches to take in the view, complete the comfort of the experience.
Photographer, Jim Bartsch
Related projects