Portfolio
Sugar Land
Work/live/play takes precedence in this new mixed-use development for Texas
As part of Sugar Land's initiative to offer more work/live/play environments to locals, TEMA Development commissioned WATG to design a mixed-use development with a robust program of retail, offices, residences and a hotel, all within a seven-acre site.
The architectural design is inspired by Sugar Land's history in sugarcane production, with buildings emulating bespoke versions of sugar cubes. With consideration to the surrounding homes, WATG designed five towers between 10-20 stories in order to minimize blocking views from the nearby residents. All buildings have accessible street entrances for the public, which also encourages more street activity, yet once within certain buildings, there are private entrances for on-site residents and office tenants.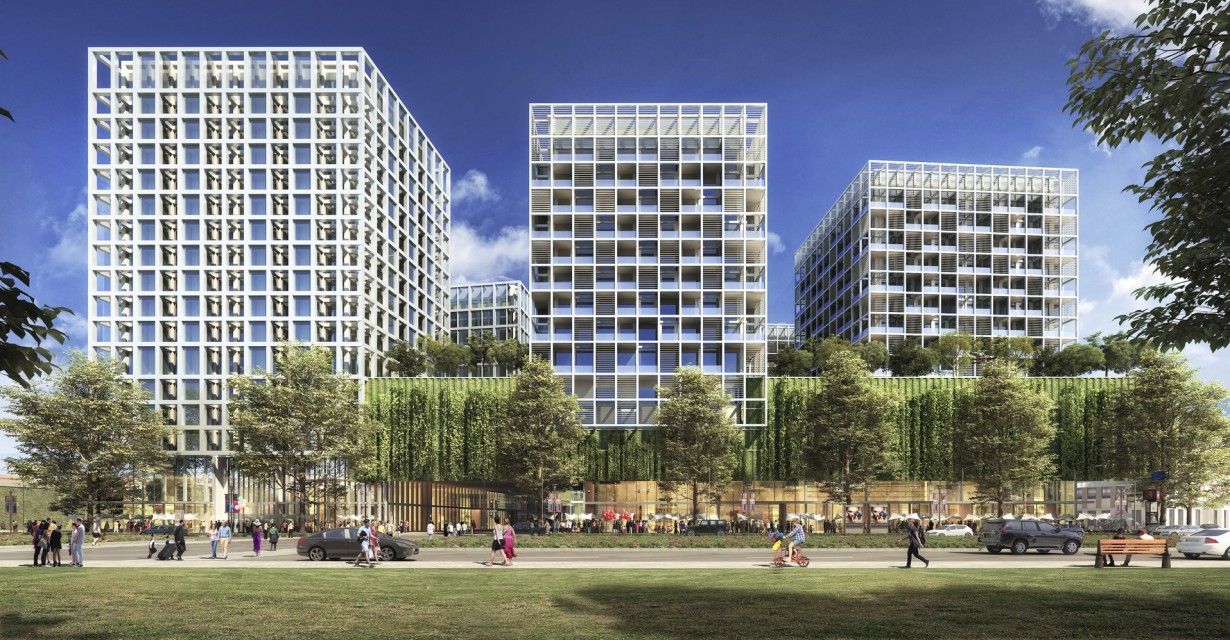 Each tower's rooftop offers unique amenities, including a pool for hotel guests, gathering areas for office workers and dog parks for residents. The retail, located on the ground level, was intentionally placed at street level for high visibility and access, offering a central plaza surrounded by a "living" plant wall which creates a microclimate to offset the region's high temperatures. Shaded facades also protect the building from solar heat, reducing cooling loads.
Additionally, water management was another environmental consideration for the site. WATG developed a water reclamation system which reduces potable water consumption by 70%. The end result is a thoughtfully designed hub of activity for residents and visitors alike, while paying homage to Sugar Land's local history through a contemporary lens.