Portfolio
Hard Rock Hotel, Dalian
An energetic space that takes its design cues from the dialogue of the dance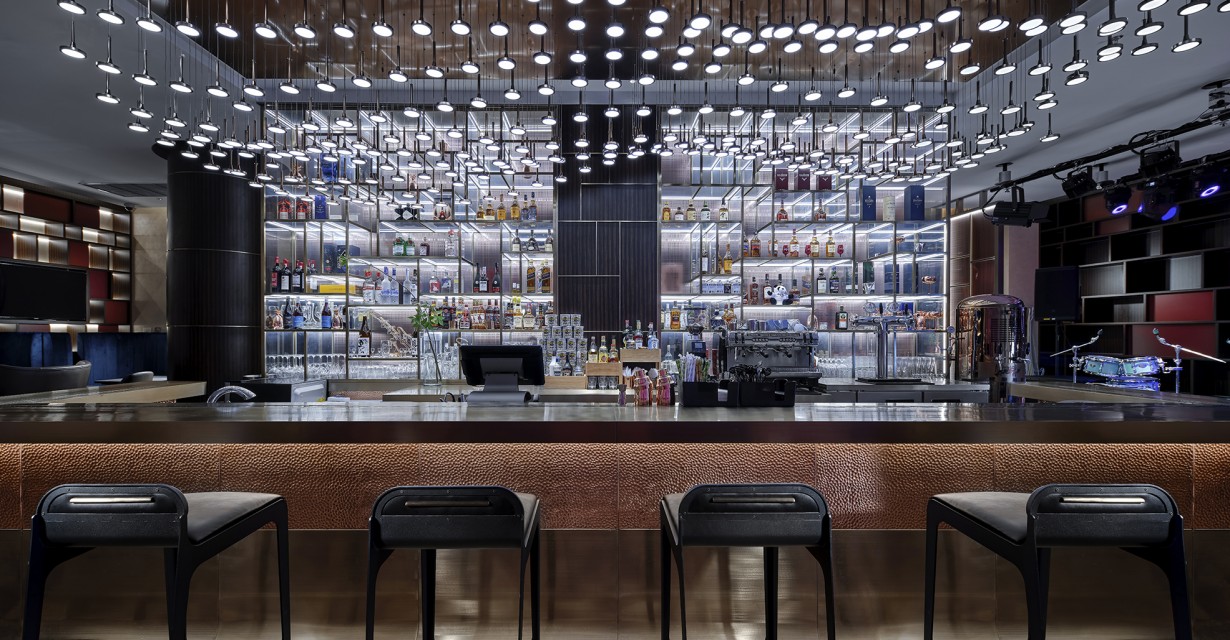 Choreography is the art of sequencing to fuse the eyes, ears and mind onto the soul of the dancer. At the Hard Rock Hotel Dalian, the subtle and thoughtful curvature architecture and design creates a fluid movement from one space to the next – not dissimilar to that of a routine, or its performer.
Throughout, organic lines and details artfully reference the classic form of musical instruments and sound vibration. Known for its lively and energetic lifestyle, the Hard Rock Dalian provides alluring accommodations for a diversity of interests across five floors, 200 guestrooms and suites, meeting and ballroom facilities, a Rock Spa, multiple food and beverage outlets, the Rock Shop, and a dynamic lobby lounge and bar.
In the guest rooms, a modern, expressive design creates a luxurious aesthetic for effortless relaxation. Unexpected and energizing details keeping in character with the brand are revealed to guests, complementing the intimate personality of the space.