Portfolio
Grand Lisboa Palace – Macau
European architecture is woven with traditional Chinese motifs and Chinois detailing in a tribute to local culture
Size
521,435 sqm
1,900 keys across three towers
Services
Located in one of the world's most popular regions for entertainment, Grand Lisboa Palace Resort Macau is the latest milestone development in the Cotai district with close to 1,900 keys across three hotel towers. Inspired by the grand European palaces and buildings like The Louvre, the WATG team, led by Tom Fo and Perry Brown, chose to use those same guiding principles from the French Renaissance to develop a one-of-a-kind design that takes a new interpretation on classical architecture. While traditional French architecture celebrates the classic Romanesque symbols, WATG used the Chinoiserie style to honor and respect the Chinese culture.
SJM Resorts, S.A. ("SJM") commissioned WATG to create an ultra-luxury entertainment destination that would serve as a new standard for hospitality excellence in Macau. Grand Lisboa Palace Resort Macau hosts three distinctive towers, with exterior design by WATG: The five-star Grand Lisboa Palace Macau, Palazzo Versace Macau and THE KARL LAGERFELD. While each tower was designed to have its own unique entrance and character, WATG ensured the hotel towers are all connected by a European-style building infused with Chinese elements which serves as the hub of this bustling development.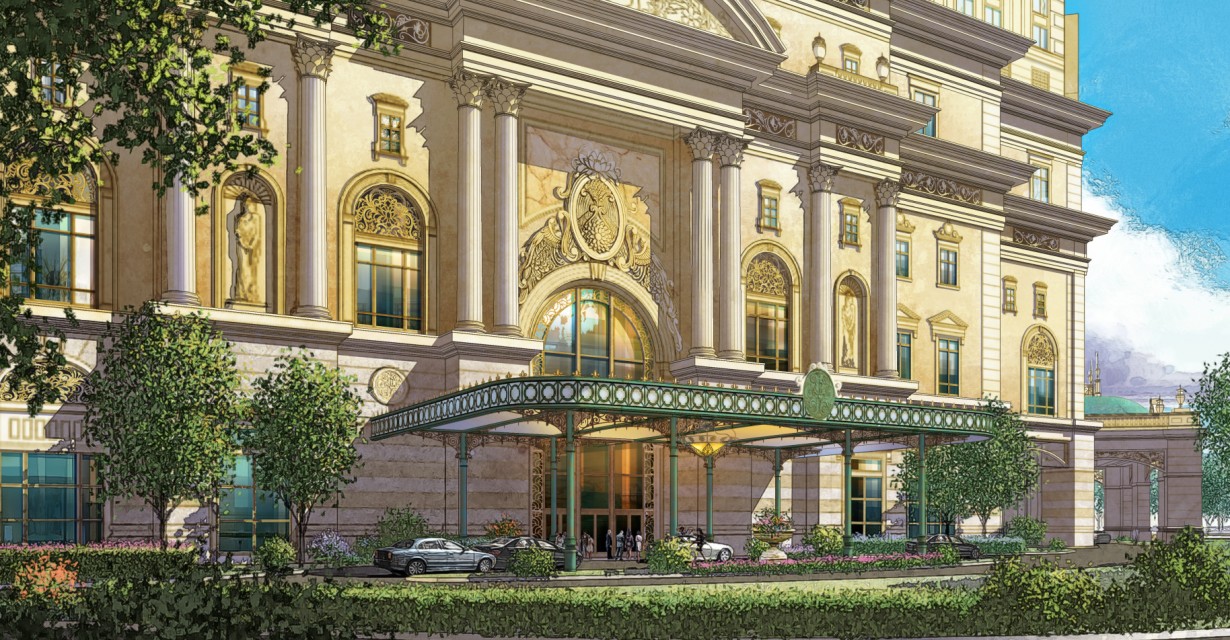 "Our main challenge was translating the scale of a classical French palace into a high-rise hotel tower. We carefully assessed how to introduce Chinese symbolism into the design without overshadowing the foundation of European architecture. The result is a harmonious balance of two cultures in every aspect of this luxury setting."
—Tom Fo, Senior Vice President, WATG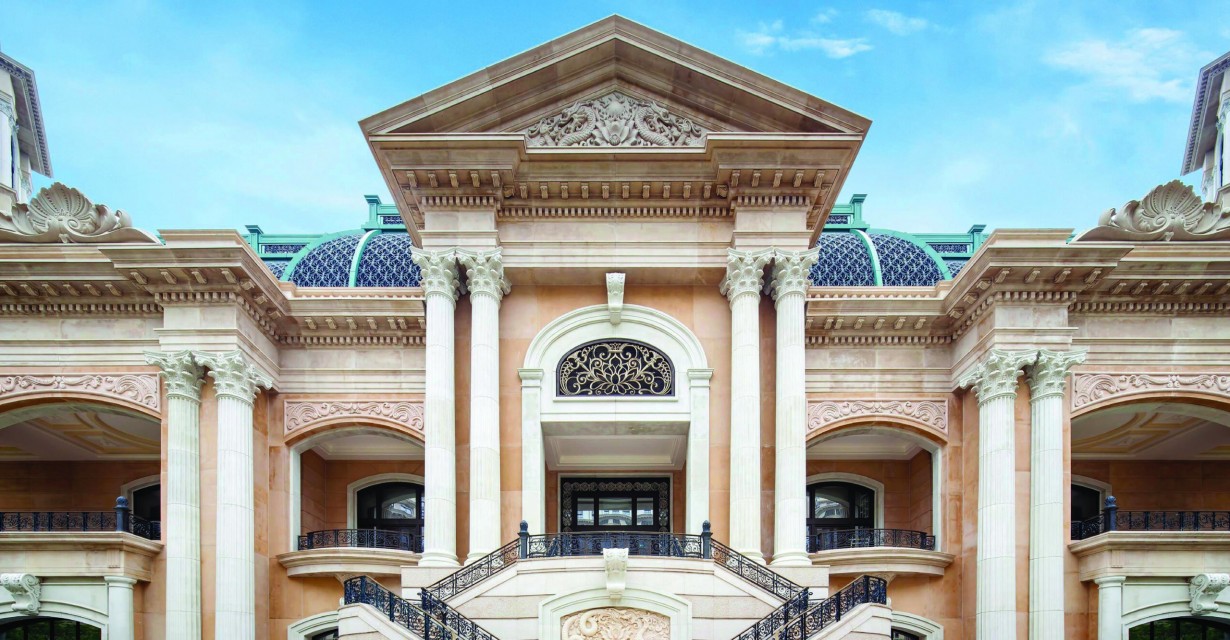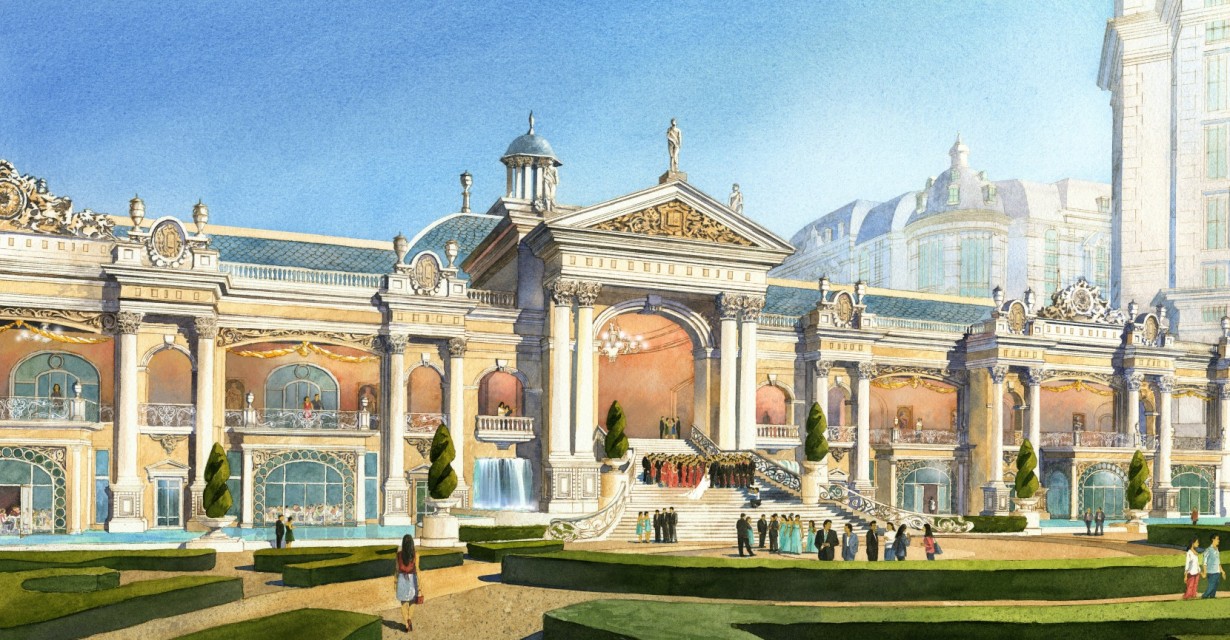 A signature element from Chinese culture was placing importance on symbols and translating them into unique designs that complement the overall architecture. Eight Chinese symbols were thoughtfully selected by the team based on their meaning and can be seen in spaces like the Versailles-inspired Grand Pavilion, which features a dragon and phoenix at the top of the entrance, symbolizing unity and good fortune.
"In Grand Lisboa Palace, we designed a unique metal dome which is backlit at night. This is not only a statement piece of architecture, but it also serves as a dramatic backdrop for wedding receptions as it is easily located near the Grand Pavilion's twin-staircase."
—Perry Brown, Senior Vice President, WATG
WATG was honoured to work with SJM Resorts, S.A. ("SJM") to bring their vision to life. Drawing upon more than 76 years of experience in hospitality and gaming, WATG delivered a state-of-the-art design that matches the hotel's ultra-luxury service and amenities, which will serve as a new entertainment legacy for years to come.