Size
22.5 hectares; 9–31-story towers
2,108 residential units and affordable housing
20,380-sqm facilities
3,000-sqm clubhouse
Two kindergartens
Services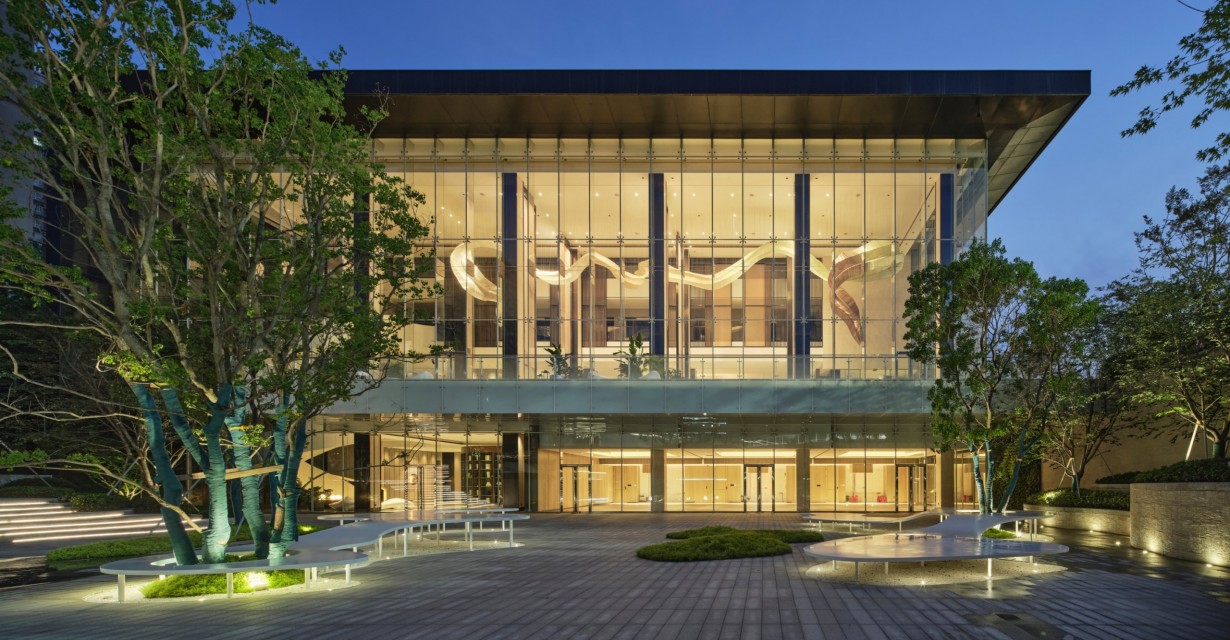 For thousands of years, the magnificent city of Xi'an has been a place of significant political, economic and cultural activity. Its many historical sites and palaces serve as a reminder of the city's rich and unique history, co-existing in perfect harmony with a rapidly growing and ever-changing contemporary urban identity.
Located in the Yanta District, east of Qinglong Temple, the China 618 Chang'an Sales Center and, one day, residents' clubhouse, brings that harmony to life. Grounded in fluidity, organic form and the intersection of the built and natural environments, the building's architecture, landscape and interiors converge in a celebration of tranquility, history and culture, and contemporary living. Striking yet subtle, the result is a design that respectfully integrates with its surrounds, while also evoking an immediate sense of calm and connection.
Outside, the landscape architecture is inspired by floating clouds and flowing water, inspired by the two waterways that meander through the site. Overall, the site has been planned and designed with a flowing motion, evoking feelings of spiritual calmness and peace, and creating a destination where people can enjoy a joyful life close to green fields.
Upon arrival at the front door, guests enter a grand, double-height atrium with a dramatic but peaceful, natural palette accented by sparkling touches. Striking green marble flooring serves as a nod to nature – the rivers that flow alongside the Qinglong Temple and through the site.
Overhead, a ribbon-like chandelier mimics the movement of smoke through the air, floating gracefully and serving as an illuminated beacon to those outside.
Anchoring the space, a stunning, sculptural staircase stands before a floor-to-ceiling bronze screen resembling the heart-shaped Bodhi Leaf. Below, a reflection pool in hand-carved black granite nearby speaks to the fluid and seamless identity of the overall site, leading into the private dining area. Upstairs, a clubhouse will be shown to all owners and guests.
Setting the tone for the entire China 618 Chang'an development, the sales center has been designed with evolution in mind: eventually, it will be transformed into a luxury playground or hub for residents and guests.