Insights
A conversation about the benefits of biophilic design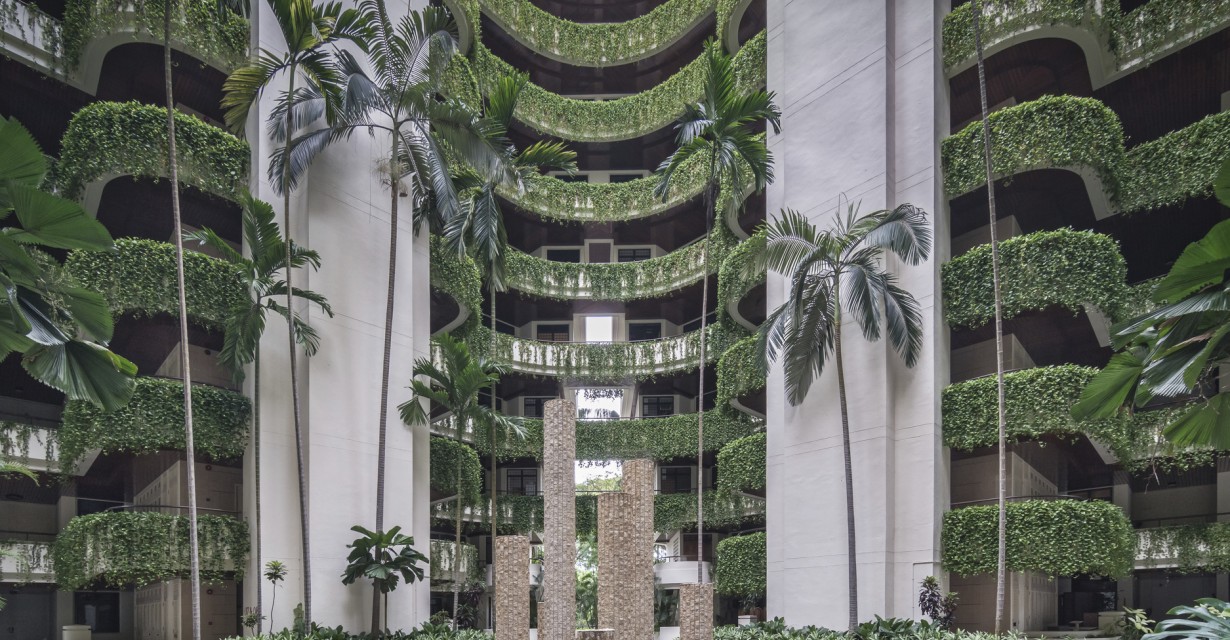 When your firm is on a mission to design spaces and experiences that deliver enduring value to clients, it makes sense that a deep understanding and respect for nature is at the core of every project. Biophilia – the connection between humans and the natural world – plays a critical role in shaping a project's longevity and resilience, whether it's a remote island resort, a complex urban development, or a distinctive private residence. This is the perspective of WATG's John Goldwyn and Bernice Fielding, based on the decades of experience between them. Based in London, John is the firm's director of Master Planning and Landscape; and Bernice works on the opposite side of the world as a horticulturist and project manager in Honolulu's landscape architecture studio. Together, they recently discussed biophilia, biomimicry, and their numerous benefits.
The original interview serving as the basis for this article was conducted by University of Derby (UK) student, Thayna Couto.
How often is biophilic design included in the projects you work on?
As landscape designers, it's our sole purpose to create this connection between people and nature, so biophilia is at the center of every decision we make, and part of every project.
What are the key benefits of biophilic design?
There are countless benefits to a holistic integration with nature:
Maintenance and water costs go down when native plants are used.
Spaces are shaded and cooled naturally, and—in tropical climates, for example—spaces that might otherwise be uninhabitable can now be occupied by people and wildlife.
Pest and disease infestations are mitigated.
Sustainable strategies reduce operational costs and increase a project's longevity and resilience.
People feel a more natural connection to their surroundings and thus more relaxed, reducing stress and anxiety.
In hotels and resorts, guests spend more money when they're relaxed, so revenue goes up too.
Describe some of your own experiences with biophilia.
[Bernice] I used to work as director of operations for a hotel and would often see people arriving exhausted after 20–24-hour of travel. But when they walked into our lobby and saw a giant banyan tree and huge planters full of orchids, I witnessed them physically unwind and destress almost immediately.
[John] I had one of those grueling trans-ocean flights of my own and arrived in New York City from London, dreading the exhaustion I'd grown accustomed to with business travel. But this time I stayed in a hotel that incorporated biophilic design into every detail, all the way down to green tea in the pillows and hemp in the mattress. After a few days there, I actually left feeling refreshed and restored.
In the work we do at WATG, our designs often include natural ventilation and native plants, but at a deeper level our version of biophilic design goes even deeper and speaks to something more primal in the way humans interact with nature. It's things like wild swimming, where we don't chlorinate pools. We integrate reed beds into the water and let mother nature do it for us. Using nature rather than toxic chemicals, whole ecosystems can be restored and flourish.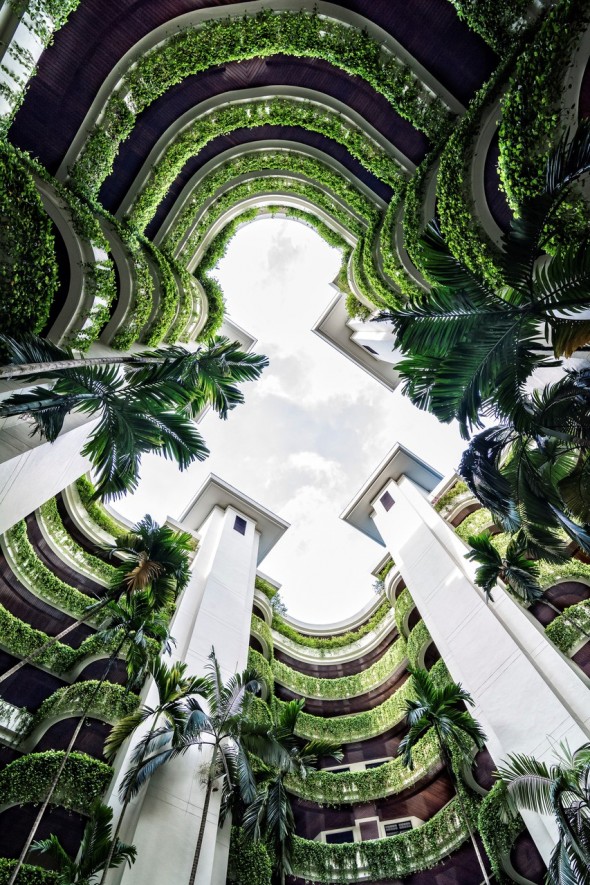 Is biophilic design becoming a bigger part of architecture today? If so, why?
100% yes. Prior to the COVID-19 pandemic, biophilia was already increasing in popularity as a way to provide depth and dimension to the built environment and bring sustainable design to life. In hospitality, it was a differentiator that helped biophilic hotels and resorts stand out. But now, as people begin to come out of isolation and travel again, they'll be looking for safe, separate, healthy spaces everywhere they go. Our clients are concerned with safety and social distancing, too. But rather than suggesting that guests should sit in private plastic bubbles, biophilic design offers healthier solutions for spaces like hotels and restaurants, spas and entertainment venues, where guests can sit in individual green spaces and breathe easier. Travelers are increasingly demanding to know that their destinations are prioritizing the health and wellbeing of both people and planet so it won't be long before biophilia becomes a requirement for all built environments.
How do you encourage clients to embrace biophilic design, if they're not yet familiar with the concept?
Not unlike other design solutions, introducing biophilic design to clients is all about two-way communication. First, you listen to understand your client's goals, which in hospitality often include guest experience and profitability. When you can prove that an investment in biophilic design will reap tangible long-term rewards for the client such as reductions in water and energy consumption, lower maintenance costs, and improved employee and guest health and wellbeing, the upfront investments are easily recognized to be worthwhile.
What form of biophilic design would you like to see more of in hospitality?
If we are truly bringing nature into built spaces, the forms and features of biophilia need to be integrated rather than separated. It becomes a holistic experience of all five senses, bringing together indoor and outdoor plants, sunlight and shade, water and air, native vegetation and wildlife—all carefully orchestrated according to natural flow of seasons and circadian rhythms. It's so much more than visual stimulation. We've known for a long time that nature can impact both physical and mental health, but the global pandemic has made this impact even more evident. When biophilic design turns into a sixth sense of everything pulled together, everyone benefits.
More Insights