Insights
Introducing 2020's recipient of the Deserving Designs Award
WATG continues to celebrate its 75th anniversary throughout 2020 and, to honor its birthplace, the Honolulu-based team is giving back to the community that has shaped and inspired the firm over the decades.
"With expertise and support from WATG, the Backyard Garden project will create a space that's both a quiet sanctuary away from the hustle and bustle of Haleʻiwa town."
In December, WATG Honolulu launched Deserving Designs – a new initiative that will see its Landscape Architecture team donate design expertise, materials, tools and time to a project that will have a lasting impact on the Oahu community and its residents. The team in Honolulu invited local non-profit organizations that were looking to build or significantly enhance an outdoor area to apply for Deserving Designs.
Following the nomination and review process, WATG Honolulu is pleased to announce that the winner of this year's Deserving Designs is the "Backyard Garden" at Kōkua Hawaiʻi Foundation's new headquarters in Haleiwa. Together, WATG and the Foundation will transform its unused green space into an educational garden and community gathering place to be enjoyed by all.
"There were so many worthy projects; it was hard to pick just one," noted Robert Payan, WATG Senior Vice President and Senior Designer. "Ultimately, we selected the Backyard Garden project because of the overall positive impact it would have on the community. It also aligned with our focus on sustainability."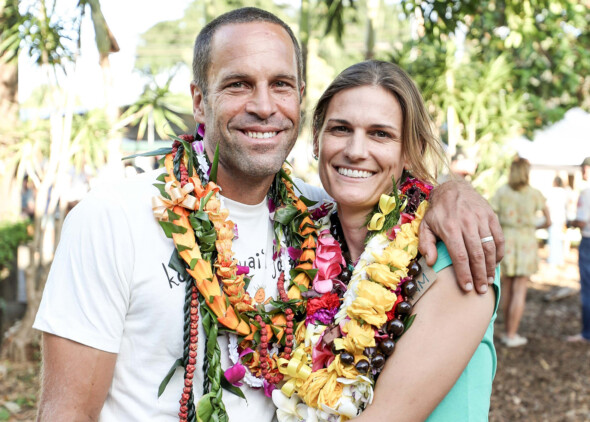 "We are thrilled to have been selected and can't wait to get started!" said Kim Johnson, Kōkua Hawaiʻi Foundation Co-Founder and President, who will spearhead the project.
Johnson said WATG is the right partner to turn their ideas into reality. "With expertise and support from WATG, the Backyard Garden project will create a space that's both a quiet sanctuary away from the hustle and bustle of Haleʻiwa town, an outdoor classroom and plant resource for Kōkua Hawaiʻi Foundation workshop participants, and an inspiration to residents and visitors on what edible landscaping looks like in a small-scale setting."
"WATG is proud to support an organization whose mission and programs teach the importance of sustainability, local food production and stewardship for the earth," said Payan.
WATG's Landscape Architecture team – Bernice Fielding, Michael Brown, Kevin Ho and Victor Elliott — will design the project and showcase the potential for native and edible plants to thrive in a garden setting. Planning and design will take place this spring, followed by monthly installation work days with WATG staff and Kōkua Hawaiʻi Foundation volunteers through the summer and fall.
Payan added, "We are excited to begin work with the Kōkua Hawaiʻi Foundation, designing and constructing an exterior centerpiece that will exemplify the foundation's goals of educating lifelong stewards of the earth."
"Our support for this project, and the synergy between our teams, reflects our company's devotion to Hawaiʻi and reinforces our founding principles: designing destinations and spaces where people thrive, using sustainable and resilient materials and techniques, championing and preserving the environments that we touch, and delivering exceptional design solutions."
The public is invited to learn more about the proposed project and welcome to join both organizations at future work days by going to the Kōkua Hawaiʻi Foundation website.
More Insights