The Drawing Board – a podcast by WATG
By WATG
October 2, 2023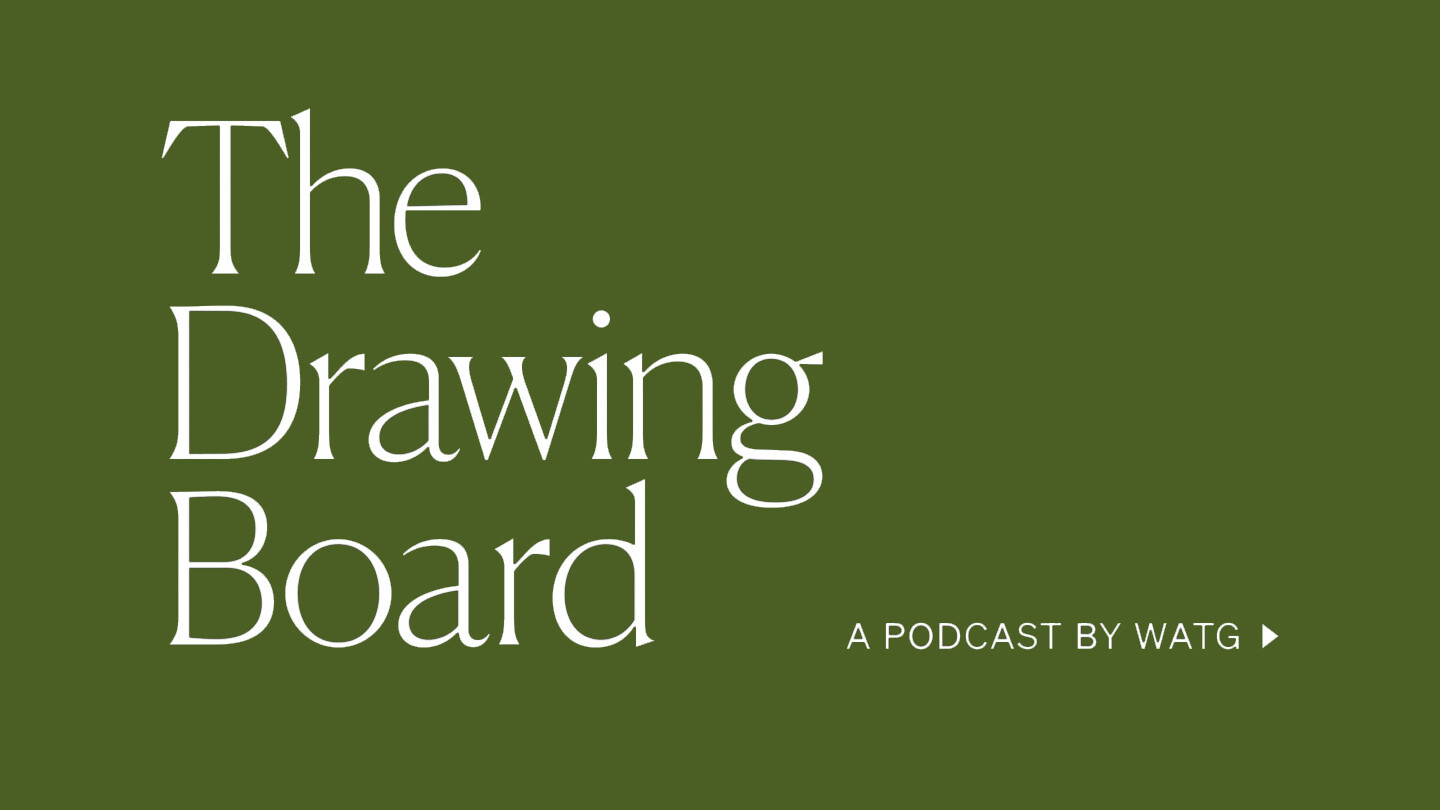 Introducing our new podcast, The Drawing Board, hosted by award-winning journalist and former CNN anchor Monita Rajpal. Monita has previously interviewed the likes of Mikhail Gorbachev, Vicente Fox, Tom Ford, I.M. Pei, Philippe Starck and Thomas Heatherwick.
The Drawing Board addresses questions such as 'How do you ensure a destination stands the test of time?' 'What does the architect of the future look like?' 'Is it wise to relocate a capital city?' 'How can designers go beyond greenwashing?' and 'How do you redefine luxury?
'We are thrilled to be launching our podcast, The Drawing Board, a real celebration of the expansive knowledge and experience of WATGs' people, and our global, innovative culture. We are constantly evolving to meet our client's aspirations in this radically evolving world and this podcast addresses the key issues within the industry today, and for the future.' said Dave Moore, President & CEO.
The Drawing Board is a collaboration that spans multiple offices around the globe.
Full episode list:
Series One
1 Feb – The Psychology of Design – WATG'S Bryan Algeo, Senior Vice President, Architect and Master Planner, and Xin Li, Associate Vice President and Senior Planner discuss The Psychology of Design in this episode of our podcast. The built environment is not only about the marriage of form and function. It is also about identity and emotions. How do designers identify the goals when it comes to how clients/users/public want to feel? What are the factors involved when looking at emotional goals and design principles? Is emotional intelligence a key characteristic of a good designer?
15 Feb – How do you relocate a capital city? – The city of Jakarta will no longer be the capital of Indonesia with plans to relocate the government to Kalimantan in Borneo. The new capital, named Nusantara, is a bid to redistribute wealth and create a new 'center of economic gravity'. Chris Panfil, Vice President and Director of Planning and Urban Design at WATG discusses the main factors that need to be considered when relocating a capital city. How do you rebuild one of the world's most overpopulated capitals? And what happens to the old one?
1 March – Redefining Luxury – Opulent. Grand. Expensive. Aspirational… Words that were once used to describe luxury. But what words would we use now? How has the pandemic reshaped our perspective and redefined our vision of what luxury really means? In this episode of The Drawing Board Rachel Johnson, Studio Director of Wimberly Interiors, and Jeremy Heyes, Senior Vice President, discuss what luxury means today.
15 March – The Architect of the Future, Part 1 – The built landscape is a reflection of us, of our need to develop, to grow, to live, to thrive, and to be remembered. It is also a reflection of our relationship with our environment. Architects and designers have always been translators, if you will, between a need and a vision. Today, they are also leading the way in helping us change the way we relate to our environment toward a more sustainable and respectful relationship. The challenges facing architects today are vast and complex. What about the architect of the future? We get back to basics and ask what makes a good architect. How is talent defined? How are conversations between design teams and clients changing? And what will the architect of the future need to be ready for? Monita is joined by Monica Cuervo, Managing Director, Americas.
29 March – The Architect of the Future, Part 2 – In this episode of the podcast we speak with Monica Cuervo who, with 30 years of experience at WATG, shared with us her perspective on what skills and talents are needed for architects both present and future to succeed in an ever-evolving landscape and climate. In part 2 of this discussion, we have a similar conversation but from the perspective of an architect who is considered one of WATG's rising stars – Nora Pui, Senior Project Designer, based in our Singapore office.
12 April – Designing for Fun – We discuss designing for fun with Senior Planner, Dan Hinch. So much of what we talk about these days, and so much of what is on our minds, is serious stuff. Even when it comes to hospitality, we tend to focus on wellness, sustainability, and comfort – which are all important, of course. But what about fun? Where does that fit into the conversation and design process? How do you create a fun experience? After all, fun isn't just for kids!
22 April – Happy Earth Day! – Beyond Greenwashing – The nature of human beings is the need to build, grow, and change, to find new landscapes and terrain on which to call our own. The desire for legacy, for impact, is huge. What kind of architectural styles and techniques can help not hinder our planet? And what can we learn from the intelligence of nature? Chiara Calufetti- Lim, Principal at WATG, discusses the issue of how we satisfy an innate human need with the challenges and pressures already felt by the environment.
10 May – So you bought a private island; what next? – What goes into creating a place that becomes a chosen space to live, explore, to rest? Where do you even begin, how do you avoid sameness? And what are the crucial building blocks that must be present in order to ensure a destination is one that lasts? In this episode, Monita is joined by Rob Sykes, Studio Director, Advisory Services, London, and Guy Cooke, Studio Director, Advisory Services, Singapore. Rob is a real estate economist whose extensive knowledge of the hospitality sector in global markets equips developers, investors, hospitality operators, and other stakeholders with the tools needed for effective project planning. Guy focuses on market analysis, development strategy, and financial feasibility for the hotel, resort, branded residential, mixed-use, and attraction sectors. He is an avid follower of lifestyle trends and market insights. Both collaborate with WATG's design teams to ensure creative and future-proof solutions for clients.
6 September – Upping the Game: Gaming's Evolution in Entertainment Spaces – When you think of gaming, the kind you find in real life, what comes to mind? Roulette tables? Windowless casinos? All-you-can-eat buffets? While you can certainly find that, WATG believes that gaming has upped its game to elevate the customer experience into the world of entertainment. 5-star treatment where even thinking is effortless from the moment you arrive is a given—and that includes getting to and from that perfect lucky parking spot. So how is the entertainment space pushing boundaries and creating spaces that go beyond expectations? What is the ultimate goal? What are the psychological and emotional components that need to be satisfied when creating a social space and what materials or design elements are key to achieving that? In this episode of the podcast, Monita is joined by Mark Yoshizaki, Managing Principal of Architecture at WATG. With close to 2 decades of experience, Mark has worked on numerous notable hospitality, leisure, and entertainment projects throughout the Middle East, the United States, and the Caribbean.
20 September – 78 years Ahead of the Curve – In this episode, CEO, Dave Moore reflects on the enduring lessons from WATG's founders, emphasizing collaboration and passion as the company's core values. Dave recognizes the responsibility of preserving the firm's history, highlighting the importance of credibility, knowledge, and authenticity in leadership. WATG leverages its rich history as a bridge to the present and future, prioritizing its people as the true asset and fostering an environment that encourages risk-taking and innovation. Moore's extensive hospitality background informs the translation of operator needs into design, while WATG's commitment to excellence drives its continuous boundary-pushing journey. Moore's ambition for WATG embodies 'The WATG Way,' and his profound passion for architecture and design stems from a lifelong love for the profession, shaped by his All-American upbringing and enriched by global experiences.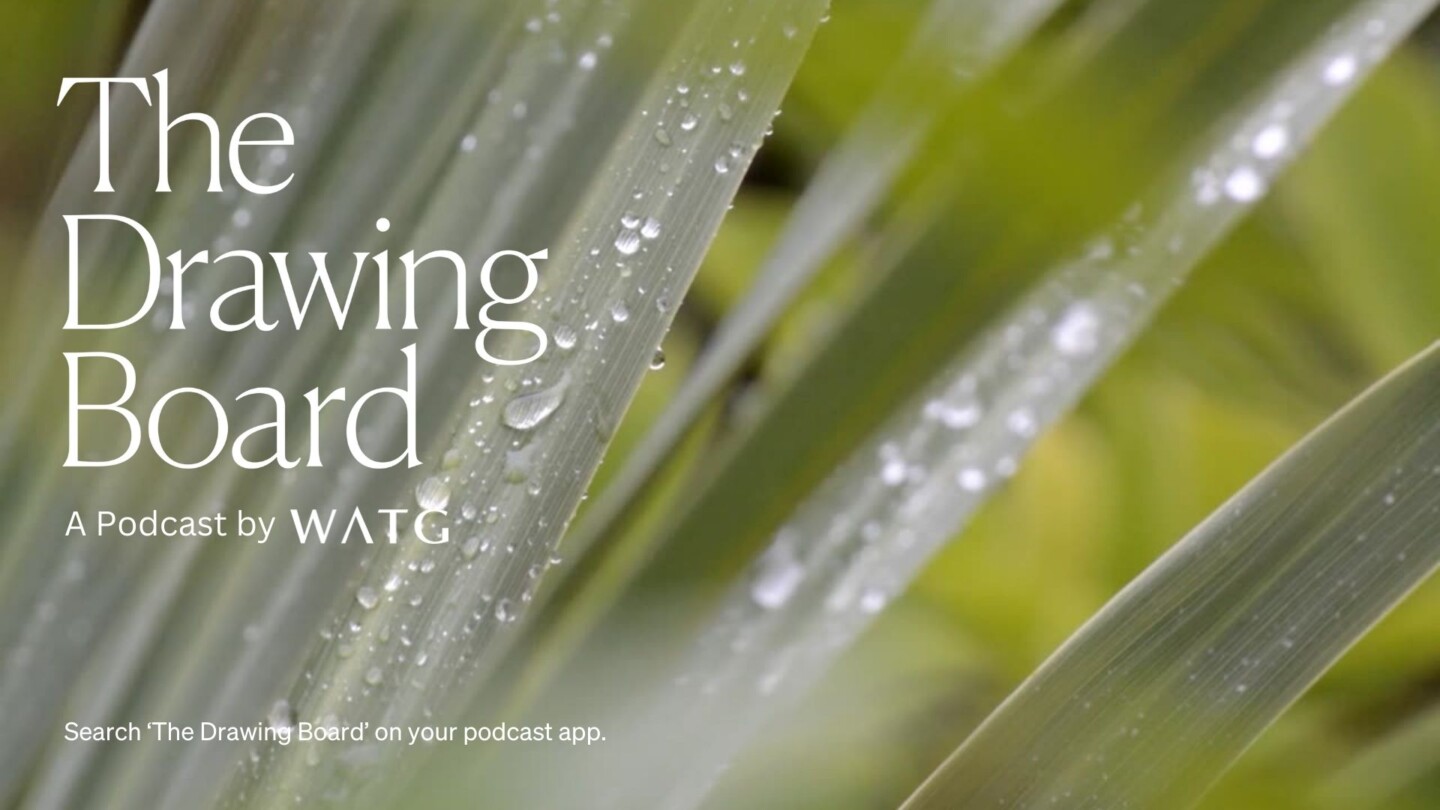 Series Two
Every single one of us has a story worth telling. It's that story that shapes who we are at home and what we bring to our work every single day. It's in the details where we discover the moments that shaped us, the people who inspired us and the choices that changed the course of our lives. When we start to get to know people on a deeper level, there is an appreciation for all that they bring to the table. So what better way to understand what separates from the rest and to get to know the extraordinary talent that makes WATG the world class architecture and design firm that it truly is?
October 4 – The Sean Harry Story: From Ohio Cornfields to Futuristic Designs – The first guest in this series of The Drawing Board is Sean Harry. With a big smile and an all-American openness, Sean exudes curiosity, kindness and love for his work as Managing Principal of Digital Design. Sean brings a wealth of experience and love for technology to the over 100 global projects in his portfolio. So what brought a kid from the cornfields of Ohio to a global architecture and design firm? And how has his love of science fiction helped to inspire his passion for futuristic concepts?
October 18 – The Ronnie Tan Story: Bridging the gap between the power of tech and the intelligence of nature – Ronnie Tan's love for the outdoors is palpable – growing up in a city like Singapore, there was no shortage of lush greenery for him to be inspired and nurtured by. It would be that sense of wonder that would inform his career choices from his role as an outdoor educator and corporate trainer with the Outward Bound movement to taking a leap of faith by retraining as a landscape architect. The constant was and continues to be Ronnie's desire to explore the beauty and intelligence of the natural world and how we can thrive with all that Mother Nature offers. This, along with an interest in how technology influences and shapes our relationship with the natural world, is what he brings to WATG and despite being a self-described introvert, this podcast is truly engaging, fun, and special.
November 1 – Designing Luxury Senior Living: A Conversation with Daun Paul St. Amand – Where we choose to live as we age becomes a top priority, driven by our evolving physical and social needs. Luxury Senior Living is now a compelling option, with increasing demand for high-end homes that prioritize community, health, and wellness. Meet Daun St. Amand, WATG's Managing Principal for Residential and Senior Living projects. With over 30 years of experience in a career that has largely been focused on residential, landmark high-rise and urban-density projects, for Daun, new concepts in design was something he grew up exploring, an imagination fostered by days of playing near his home in the suburbs of Los Angeles to getting lost in the magic of making music.
November 15 – The Power of Design: Creating Healthy and Connected Spaces with Paolo De Simone – Ever notice how we often put photos of our loved ones on our desk regardless of whether our desk is at home or in an office? We do so to remind ourselves of what is important to us in our life. Let's take it further. Ever notice how plants and paintings soften a space not just aesthetically but also improve the air and energy in that room? Even how we place furniture can have an impact on our perspective and how we feel. Good design is deliberate. It not only shapes a space to be aesthetically pleasing, it sees a space for its ability to affect our health and wellbeing. And today, we need that more than ever. With mental ill health on the rise and a sense of feeling disconnected to others becoming more prevalent, the spaces we occupy can help bridge the gap between existing and thriving. And that is where Paolo De Simone, design director and WELL Accredited Professional comes in.
Paolo De Simone is passionate about how design can affect our health and wellness. As a WELL accredited professional, his job is to ensure that every aspect of a design project meets the standards that affect our health, mental and physical in a positive way. For him, growing up in a small town outside Naples in a close-knit family that shaped his view oftthe world, one that was filled with an appreciation for art, for culture, for family, and for how it all leads to an important ingredient in life, and that is connection—to others and to ourselves.
New episodes are released bi-weekly. Search 'The Drawing Board' on your preferred podcast app.
Perspectives, trends, news.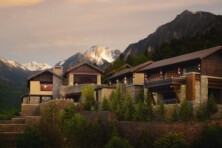 WATG's advisory team shares insights on emerging hospitality trends, from luxury brand collaborations to innovation.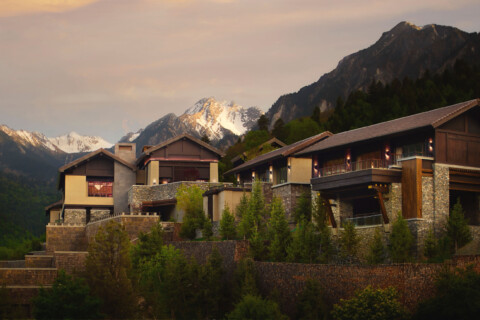 WATG's advisory team shares insights on emerging hospitality trends, from luxury brand collaborations to innovation.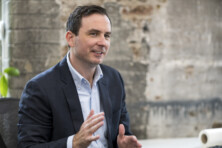 Nathan Saint Clare discusses his first ever project, his travels, and the advice he'd give to the next generation of designers.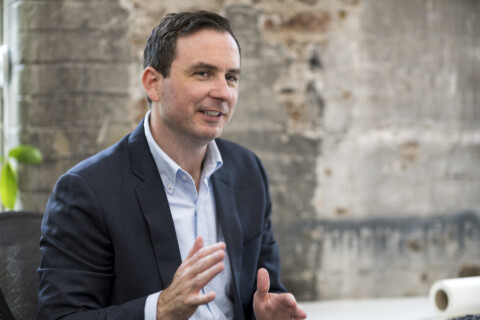 Nathan Saint Clare discusses his first ever project, his travels, and the advice he'd give to the next generation of designers.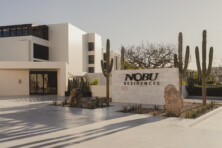 Elevating Comfort, Ease, and Connection Through Hospitality Principles.
Elevating Comfort, Ease, and Connection Through Hospitality Principles.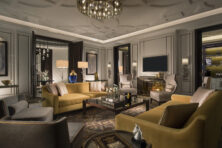 With decades of experience in hospitality design, WATG and Wimberly Interiors brings a unique perspective to residential developments – creating innovative, emotive and functional spaces that apply the principles of resort design to everyday living.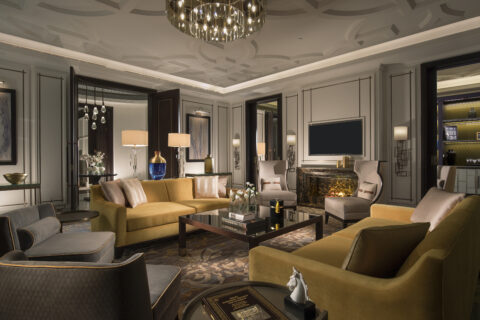 With decades of experience in hospitality design, WATG and Wimberly Interiors brings a unique perspective to residential developments – creating innovative, emotive and functional spaces that apply the principles of resort design to everyday living.