Press+
WATG's Great Architectural Bake-Off Is Back
FOR IMMEDIATE RELEASE
May 2018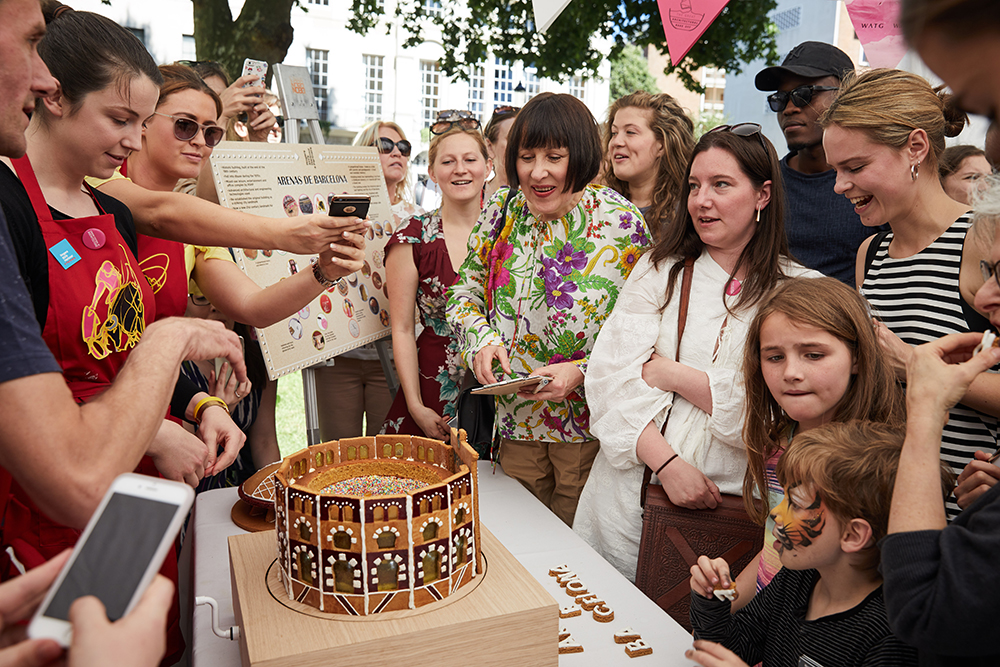 Saturday 16th June 2018 | Guildhall Yard, London
WATG is proud to announce that its celebrated global event, the Great Architectural Bake-Off, is returning to London this June for its fourth year on Saturday 16th June 2018. This year's hotly anticipated battle will take place at its new and architecturally stunning location, Guildhall Yard, in the heart of the City of London.
One of the headline events in the London Festival of Architecture's calendar, WATG's Great Architectural Bake-Off sees some of the world's best architecture practices transfer their design and engineering skills from buildings to cakes.
Surrounded by plenty of inspiration, competitors from each firm will battle it out for the crown of baking champions, with teams in previous years ranging from Foster + Partners, Wilkinson Eyre, Make Architects and Zaha Hadid Architects.
Each firm will be encouraged to explore the London Festival of Architecture's theme of 'Identity' and experiment with innovative ideas and constructions to produce a robust, imaginative and delicious creation. Last year's winners Rogers Stirk Harbour + Partners reinterpreted the iconic Arenas de Barcelona into a stunning gingerbread tower, while SOM won Tastiest Bake with their hazelnut miniature of Beinecke Library.
The event is open to the public who can watch the edible buildings being assembled before they are judged by a stellar panel of leading names in the food, architecture and design industries. Previous judges include Alice Rawsthorn, the New York Times Design critic, Rose Carrarini of the Rose Bakery, Henrietta Thompson, Editor at Large at Wallpaper* and Tamsie Thompson, Director of the London Festival of Architecture.
This year's event is bigger than ever, with more teams competing, and for the first time some of the UK's most renowned architecture universities will compete in a student-only competition, allowing future design talent to flex their creative and culinary skills.
WATG's Great Architectural Bake-Off is part of the festival's event series, celebrating London as a global hub of architectural experimentation, practice, and debate. WATG's event has since expanded globally, taking place in Singapore and New York throughout the year.
More Press