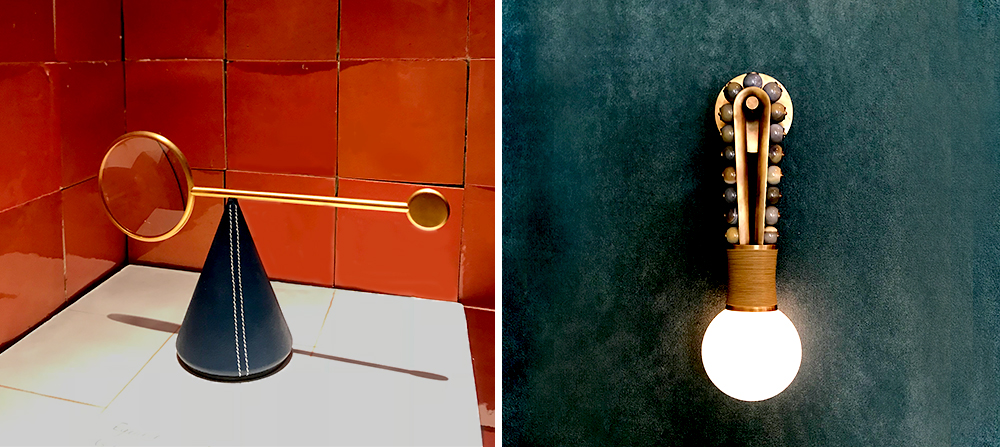 Wimberly Interiors' Designers Share their key takeaways from Milan Design Week
From a design perspective, the annual Salone del Mobile (Milan Design Week) is the Oscars of interior design, it celebrates innovation, creativity and sets the scene for emerging trends. This year's event focussed on the latest innovations in sustainability, from micro-living, vegan furniture, 'guiltless plastic', to revitalizing traditional design techniques.
Our designers talk through some of the key trends we're going to see emerging in 2018.
"Milan Design Week was, and always is an incredible experience. This year, there was a celebration of harmonious contrast between the historic palazzo and contemporary Scandinavian brands, most successfully achieved by Hay and Gubi."  Damien Follone, Senior Designer, Restaurants, and Bars, Wimberly Interiors
Future of Design
A key 'must-see' every year is the 'Salon Satellite' exhibit, which showcases new design talent and fresh ideas.
"The Salon Satellite cannot be missed. It assembles the most promising young designers and showcases incredibly imaginative and innovative work. This area sets the tone for the future of design." Anita Maksimovic, Senior Technical Designer, Wimberly Interiors
Retro Revival
This year, retro is back and taking center stage. We witnessed the seminal style of the Memphis Group in many projects at this year's event, with an upward spike in maximalism, geometric shapes, and bold colors. Think playful themes and unusual, adventurous patterns.
"Beige is out, and color is back, brighter and bolder than ever, think daring oranges and vivid yellows. Millennial Pink's unstoppable popularity is still rising, for a retro 1980's feel, add a touch of chintz (sparingly)." Rachel Johnson, Vice President, Wimberly Interiors
Striking Seventies
Seventies-style bold hues and brave patterns amplify the retro revival trend. In 2018, expect to see clashing patterns and furniture adorned with robust and energizing colors such as; moss green, mango, and electrifying crimson.
Offering a fresh perspective on outdoor furniture, as displayed by Gandia Blasco's new range DIABLA, minimalist forms combine with vivid colors, creating luxury comfort with a fun twist.
Far East Artisinal
Inspired by pure artistry, this trend blends unique design and traditional craftsmanship with an East-Asia influence. The 'Constancy and Change in Korean Craft' exhibit emphasized the importance and beauty of "creating the new by emulating the old" – the innovation of young designers combined with the artistry of classic masters.
Playfully Practical
Practicality is going playful. Geometric shapes are trending, customization is abundant and shelving is making a statement. Space-conscious and ideal for micro-living, this trend is both interesting practical and aesthetically pleasing.
"Kitchen island units are moving from a monolithic sarcophagus to a more playful model with open-shelving, and rotating island tops." Anita Maksimovic, Senior Technical Designer, Wimberly Interiors 
"Playfulness took on another dimension at Lasvit's Monster Cabaret exhibition, held at the traditional, Teatro Gerolamo. The audience was immersed in the sparking 'Twilight Zone', filled with Lasvit's glass work, tableware and monster figurines." Kim Tran, Interior Designer, Wimberly Interiors
Decorative Details
Subtle pops of color, handmade elements, and surprising pairings will refresh, rejuvenate and revitalize interior spaces.
More Insights