Stories
The Quick Six with Chiara Calufetti-Lim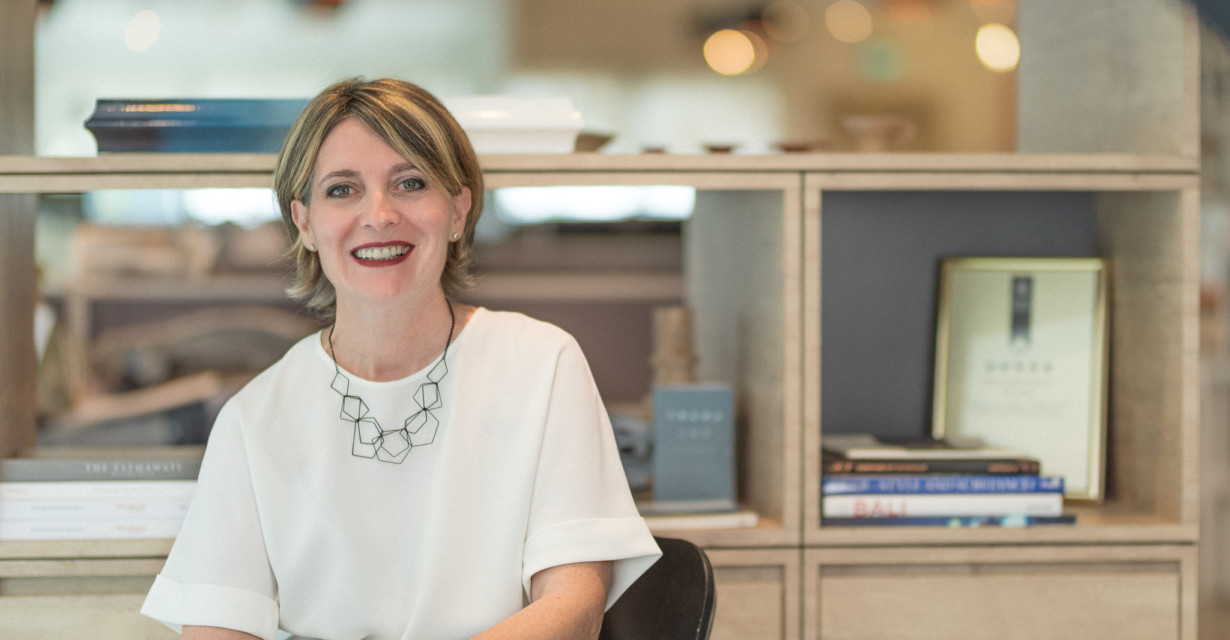 Chiara Calufetti-Lim is an Associate Vice President and Senior Project Designer, based in our WATG Singapore office. Since joining the firm in 2008, Chiara has led the charge on several sustainability initiatives – including judging participation and presentation of the Sustainable Hotel Award at HICAP's 30th anniversary event in Hong Kong recently, as well as spearheading the creation of a new category – Sustainable Historical Preservation and Reuse.
As a LEED BD+C-accredited professional, Chiara is an expert in branding, remodelling and historic renovation, and has more than twenty-five years' experience in architecture for sensitive, high-end retail, hospitality, residential and renovation projects.
What was the first design project you ever worked on?
I studied Architecture in Venice, Italy, where I went on to work as a junior architect under the guidance of Alessandro Scarpa. My first project was the design of a private residence in the city of Venice, and the renovation within one of the historical palaces. It was a great experience, as the small team/office and the scale of the project gave me the opportunity to cooperate in the development of the design from what we now call concept phase to the construction drawings and site coordination. A small jewel of a project that gave me so much insight into the world of Architecture and Interior Design, with thanks to the experienced designers and craftspeople working on the project.
What is the biggest career risk you've ever taken, and did it pay off?
After working in Italy and Portugal, I decided to adventure across the ocean to the US. I left with my portfolio in my suitcase and moved to California, where I thought I would stay for two years to complete a high-rise building before moving back to Italy. (I ended up living and working in San Francisco for many years.) The change was not simple. I had to learn a new language, new system of measurements, new software, new planning and building codes and a new construction system, plus… I had to get a new architectural license. The risk paid off and opened a life-long journey of collaborations with amazing people on great projects around the world.
A large part of your role in design is to shape urban and leisure destinations. What is your favourite place to visit?
Not an easy choice to identify one place… I would mention two extremely different places: Tokyo and the Maldives. Tokyo and Japan are dense and extremely curated with an unbelievable aesthetic. I love the attention to detail and the ability to transfer and balance history and tradition with contemporary design and cutting-edge technology.
The Maldives offers unbelievable skies and sea, breath-taking colors, sunrises and sunsets. The simplicity of its landscape formed just by three bands – sand, water and sky – is simple yet so rich. To me, the Maldives is a refuge of calmness and stillness, which I enjoy after months of busy travel and urban life.
What three things do you always take on a business trip?
1. A thumb-drive with the relevant presentation and project backup, because you never know when wifi and technology will fail.
2. A 'survival kit' in my carry on in case my luggage gets lost, ensuring I can function, change and get ready anywhere.
3. A protein bar or two, because we travel in very odd places at odd hours, and because meetings last for a very long time and sometimes lunch is not available.
If you had to pick one design trend to make a comeback, or could predict a future trend, what would it be?
I see the future moving towards 'design on demand'. We are getting so used to speed of service and great customisation, I can see how designers will be expected to resolve problems and provide customised solutions faster and faster.
I also see no more large offices and long design and production schedules but a series of fast and nimble 'design-cells', which will collaborate, design and resolve on demand.
One piece of advice to aspiring designers?
Keep your headphones off while in the office – it is nice to listen to what's happening around you and you might be surprised by what you learn.
More Stories