Urban Projects+
Seoul Tower
Seoul Tower will be located in the central district of Gangnam, on a large city block along the main Yeongdong-daero avenue
Size
79,342 square meter site area
880,000 square meter total built area
329,940 square meter office spaces in 115 stories
78,890 square meter hotel with 700 keys in 55 stories
62,070 square meter residential space with 300 apartments in 40 stories
9,500 square meter retail space
34,540 square meter museum
347,700 square meter basement with seven stories
6,420 car parking spaces
Expertise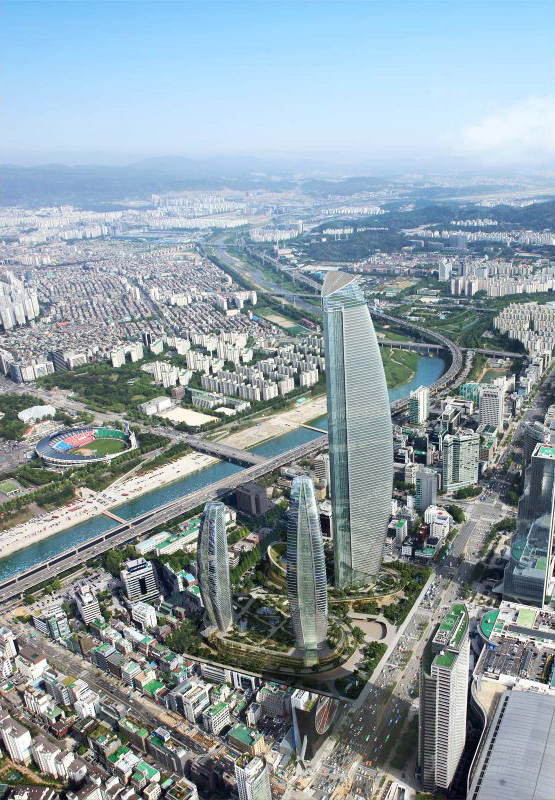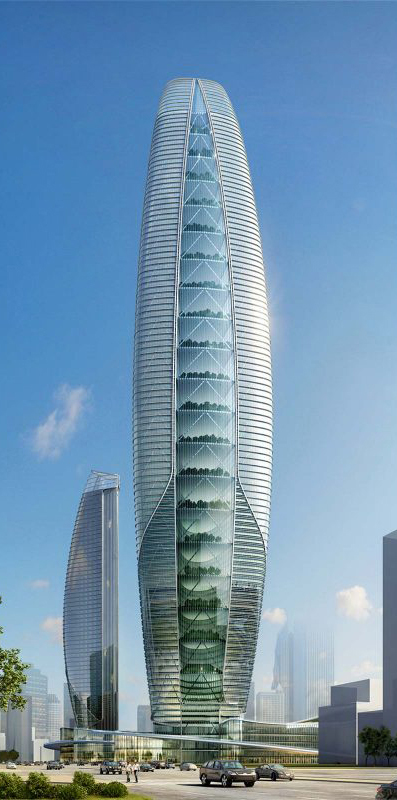 The objective of the development is to create an urban destination that is open to the local community and general public. At its heart is a large, new park, which will encourage people to walk through the development towards the Han River.
The multi-story podium is defined by sweeping pedestrian and electric vehicle paths in the shape of a moebius strip, which link the streetscape at ground level with the landscape of green roofs.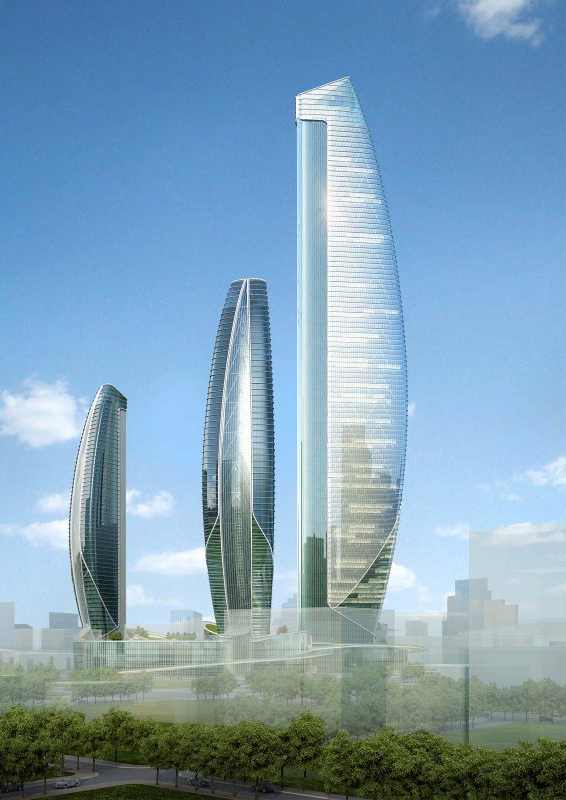 The shape of the towers takes inspiration from the Bukhansan mountain range bordering northern Seoul. Their curved form echoes the vertical, bare, granite escarpments, which have been sculpted by rain and wind over millennia.
Related Urban Projects