Projects+
Hoi An Master Plan
Redefining a master plan in a visionary and compelling way to attract investors and buyers to the south-east coast of Vietnam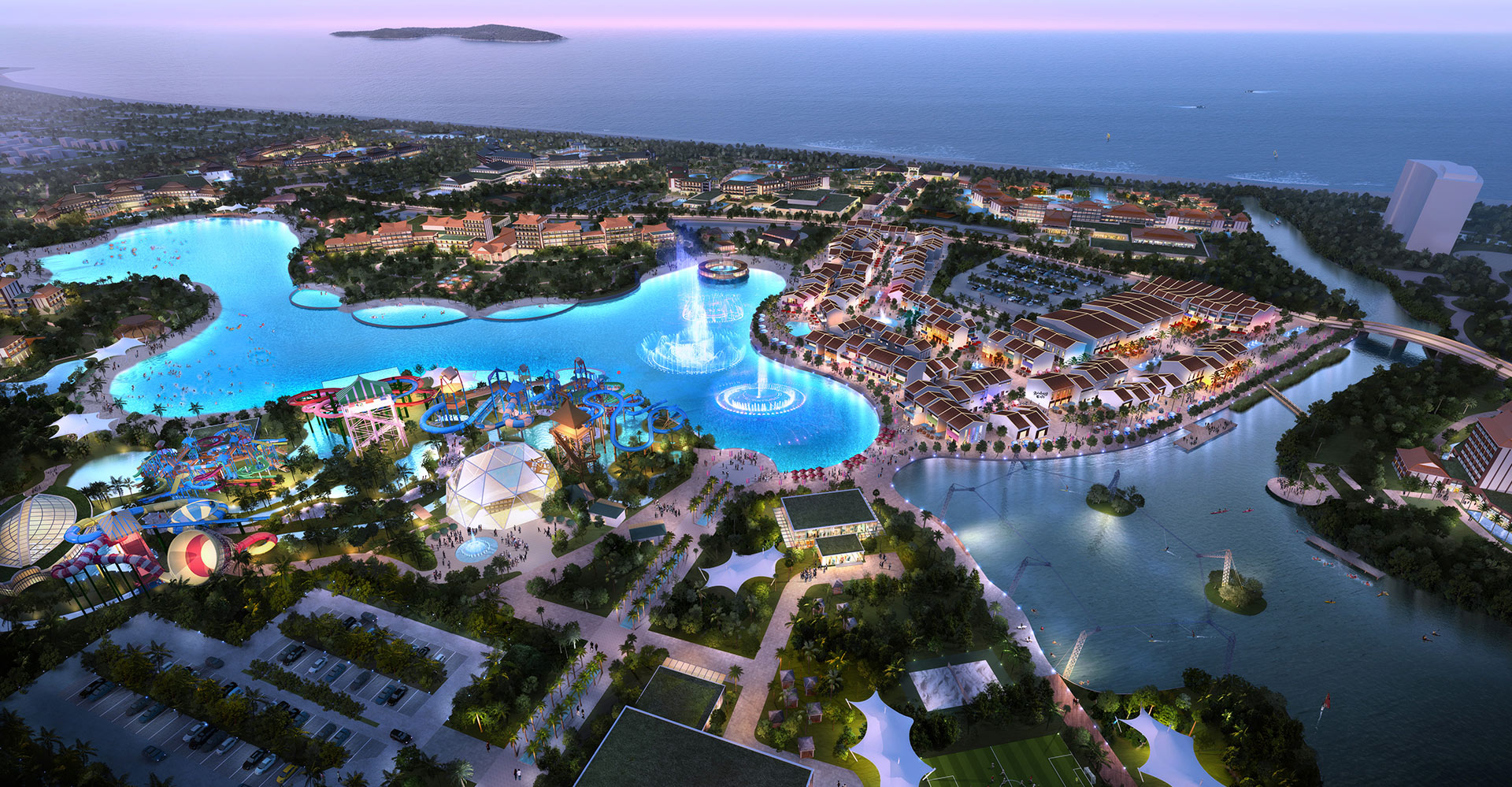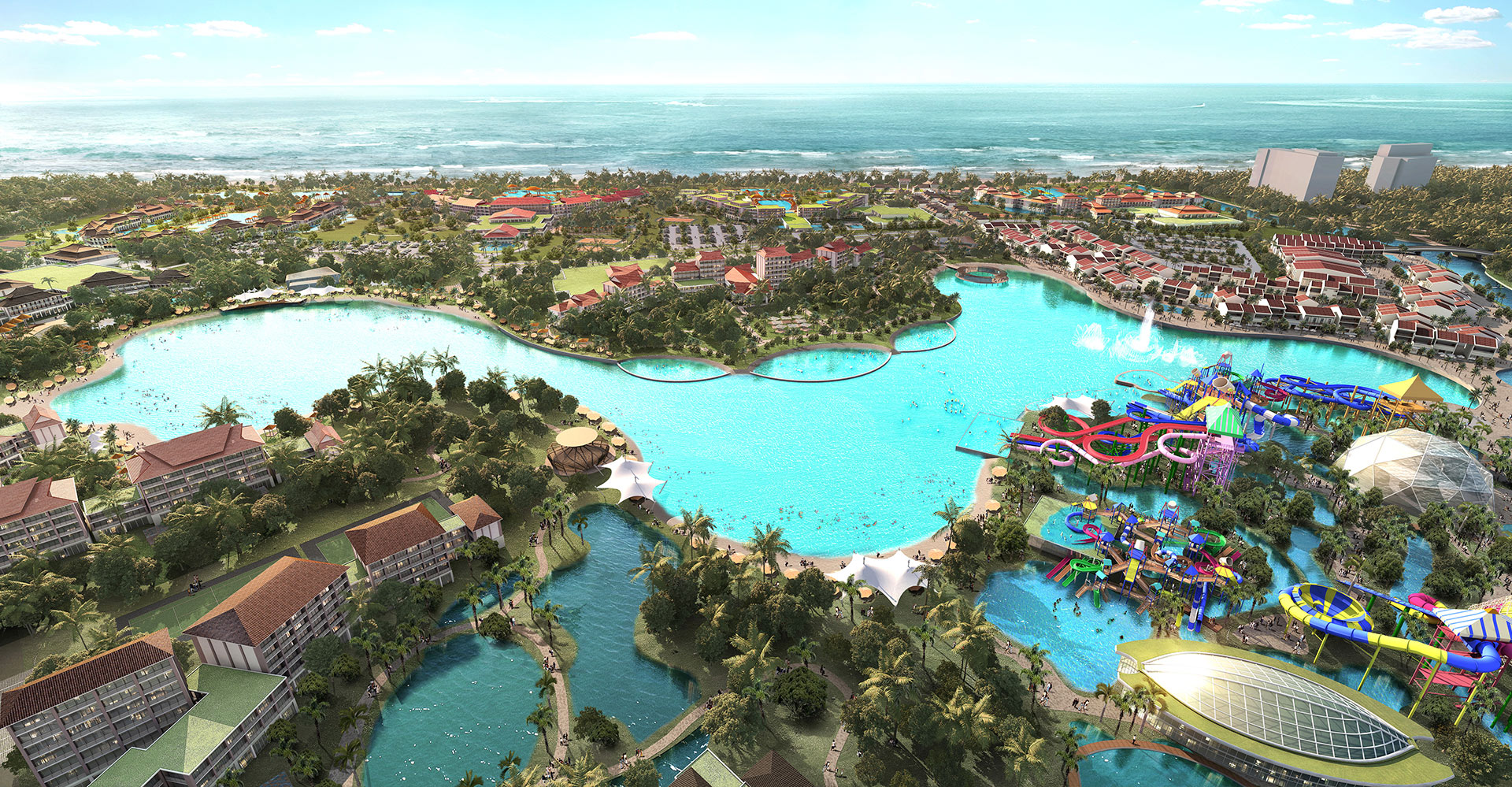 An exciting new integrated master plan which aims to become a springboard for new investment projects though diverse developments, cutting edge programs, and flexible uses. The strategy is designed to celebrate and add great value to the entire development.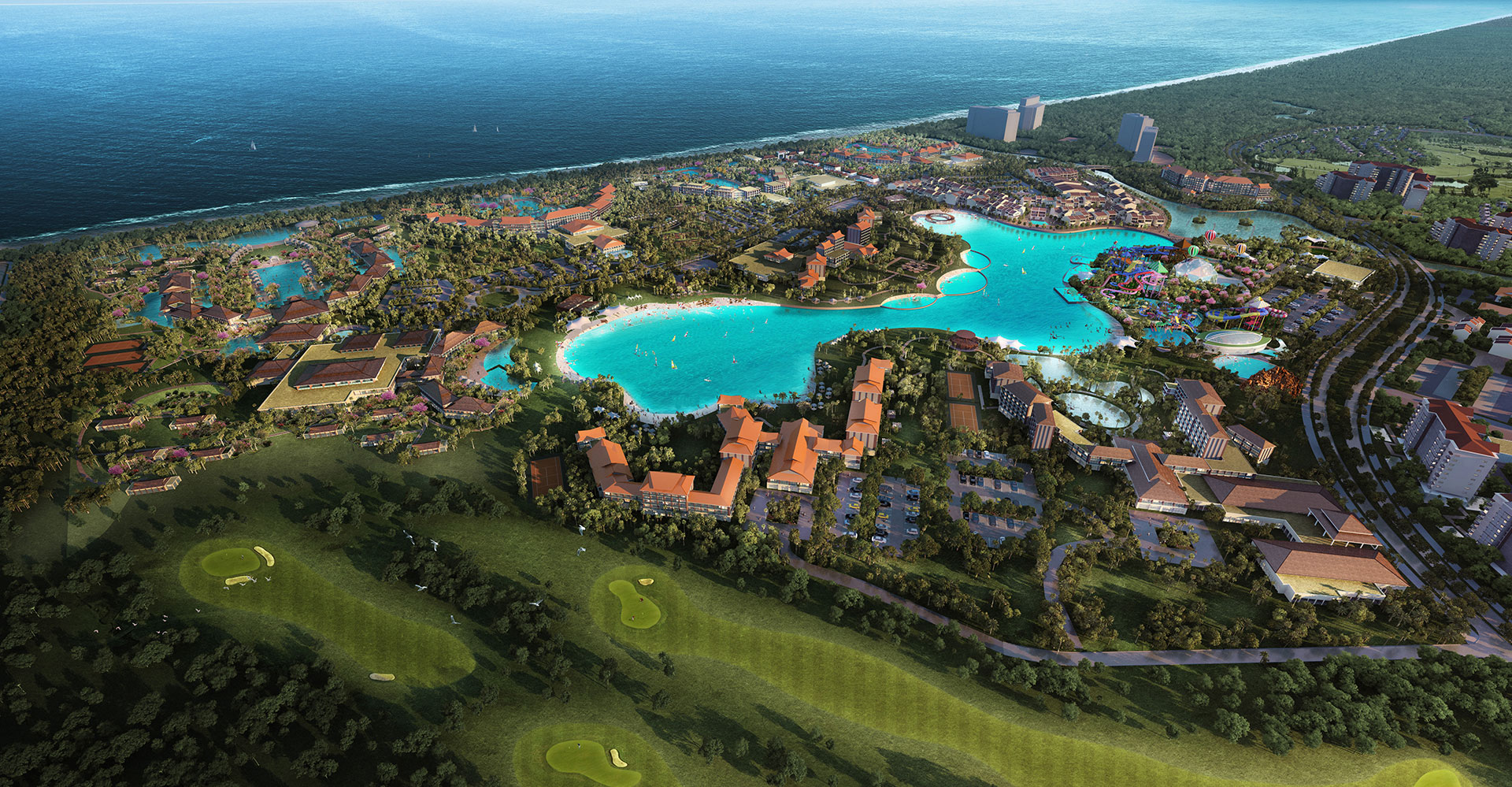 Destination design that activates both the ocean side and inland areas. The eastern site focused on resorts, golf and residential and the western side to education, sports, entertainment and additional residential.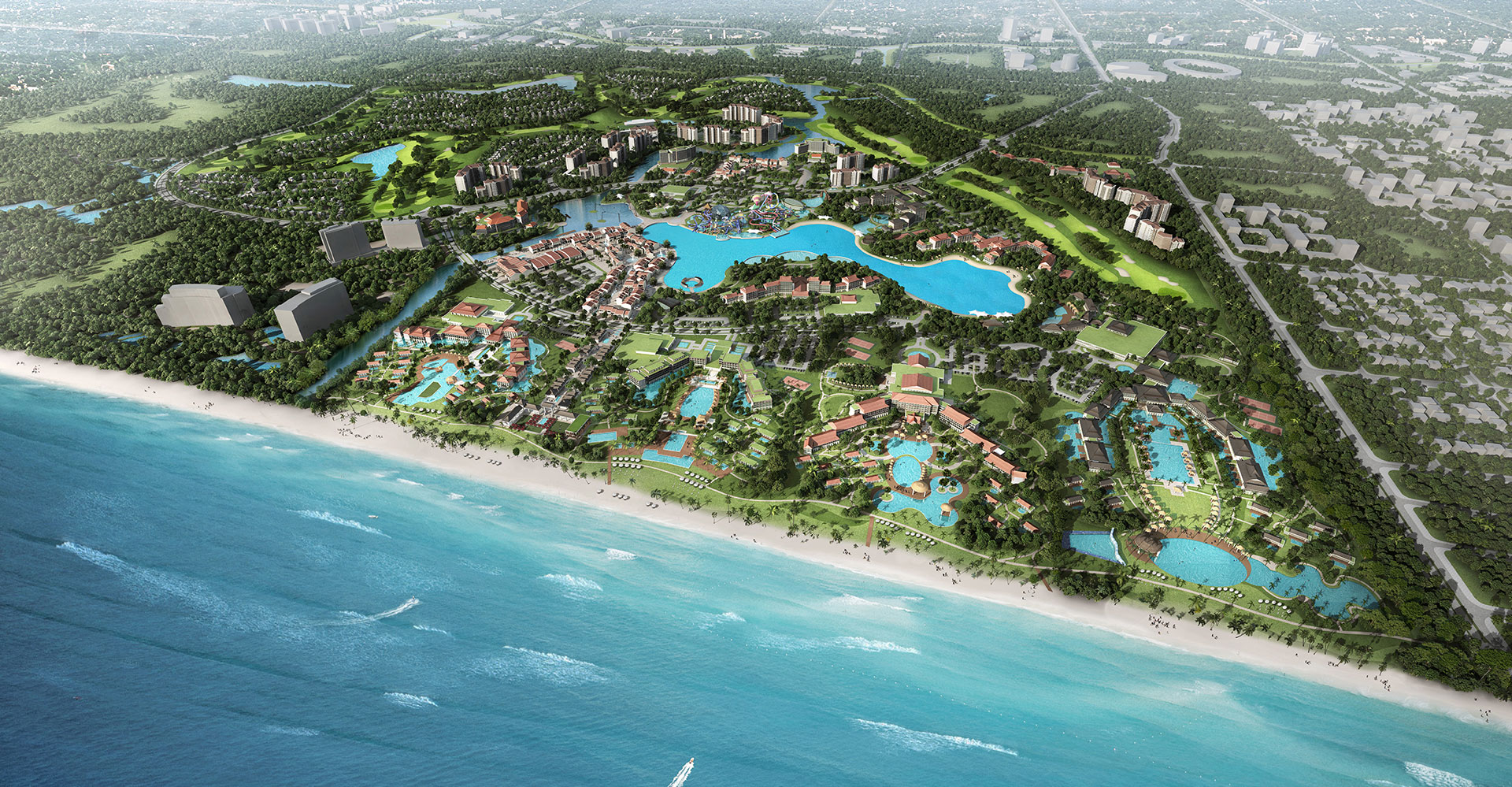 The master plan is integrated with a clear circulation plan around the development off of the primary resort road. Open spaces are a key component creating visual points of interest from the beach, crystal lagoon and central park, to the green corridors creating a buffer between buildings.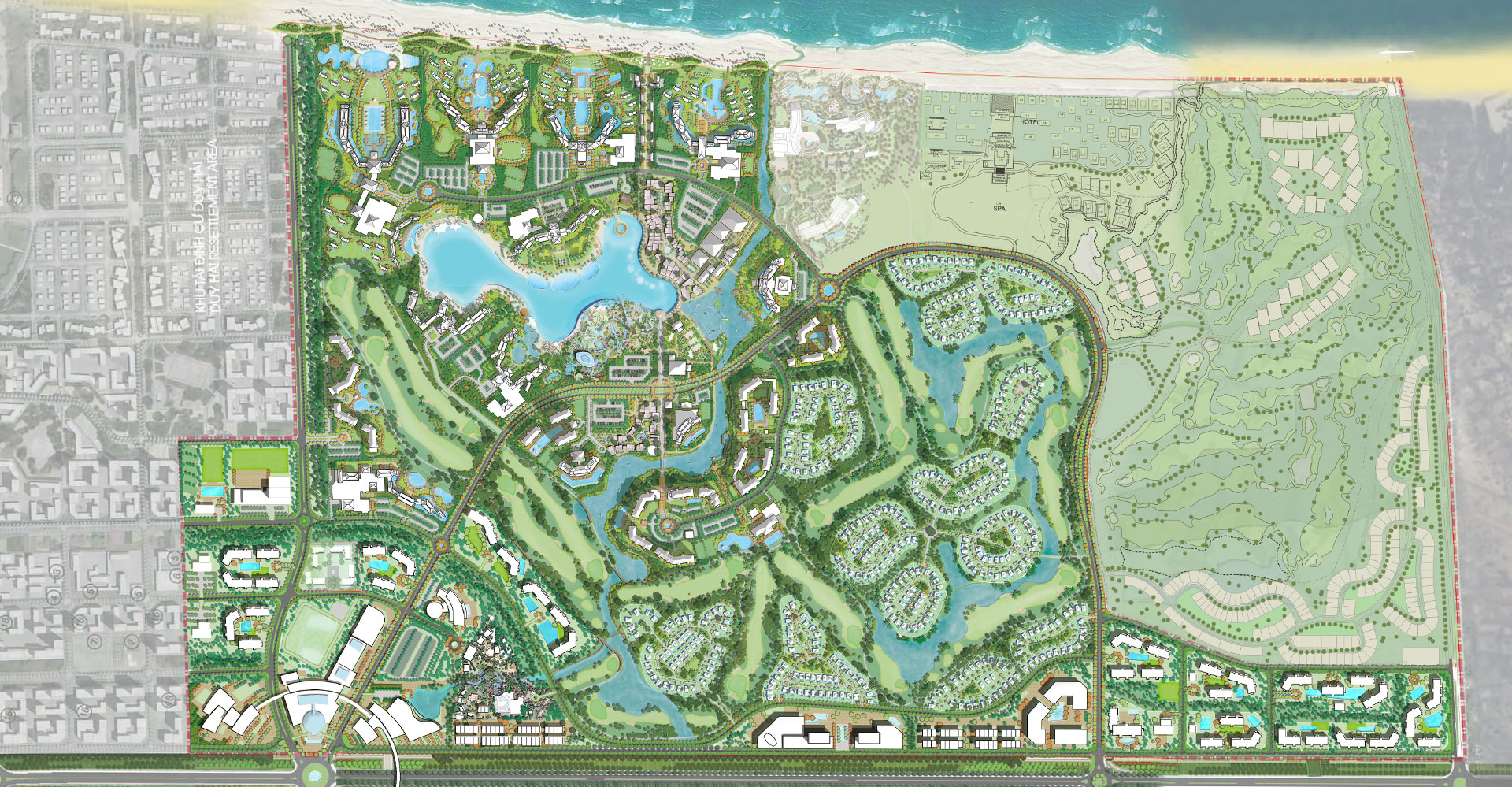 The coastal attraction is enhanced through a vision of four seafront beach resorts as a highlight of the eastern zone. With a public promenade, beach clubhouse and retail experiences, the plan is designed to attract resort and residential visitors alike.
Related Projects