Projects+
Guangzhou Residential Towers
The ancient lore of the water dragon and the Chinese art of Zhe Zhi combine in a residential vision of modernity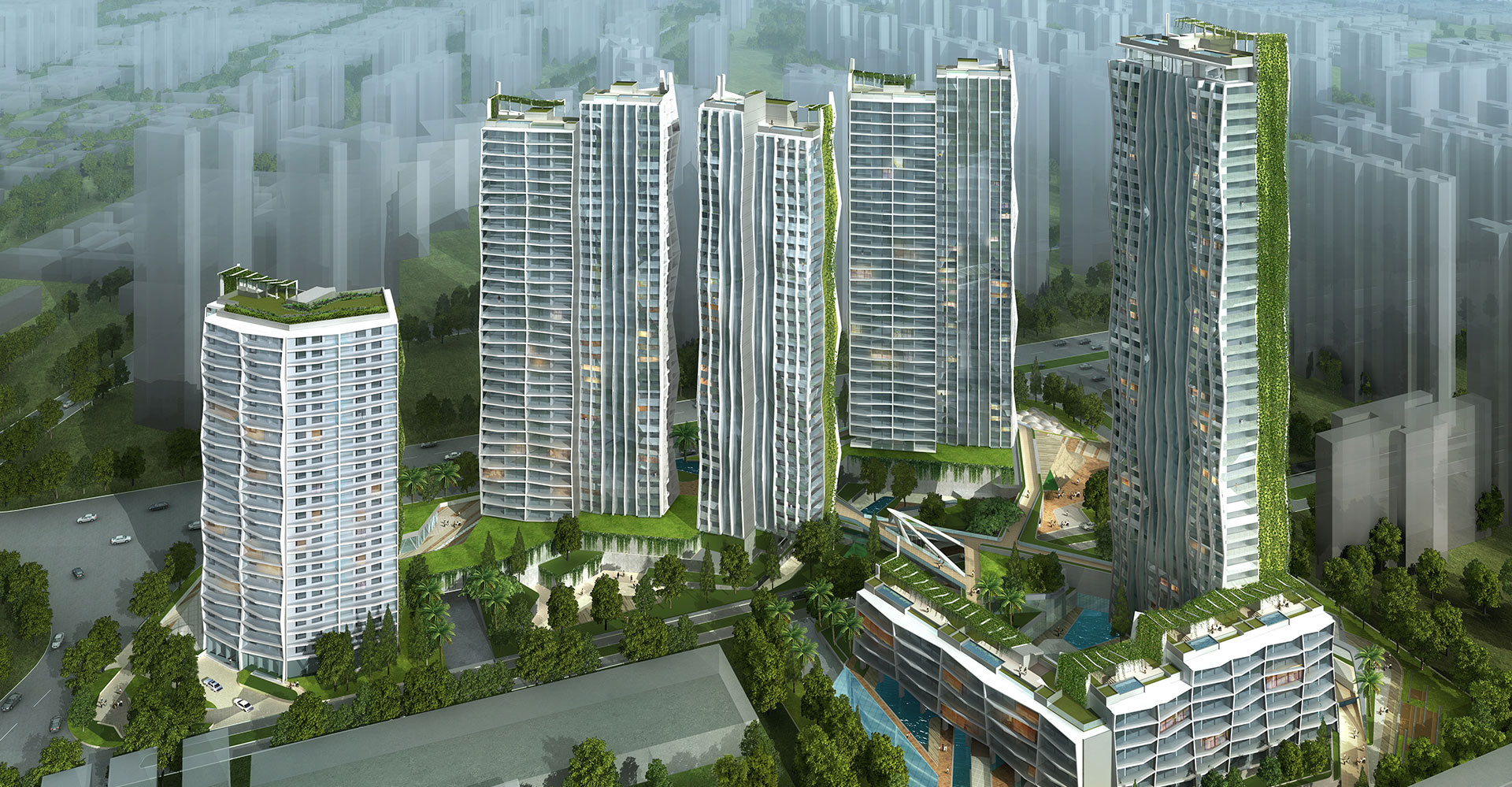 Size
34,000 square meter site
6,000 square meters retail
421 luxury residential units
284 government housing units
Expertise
Architectural and landscape design of four residential towers, townhouses, retail space, clubhouse, gardens, service facilities, fitness and activity spaces all anchored by a theme of "The Infinite Dragon".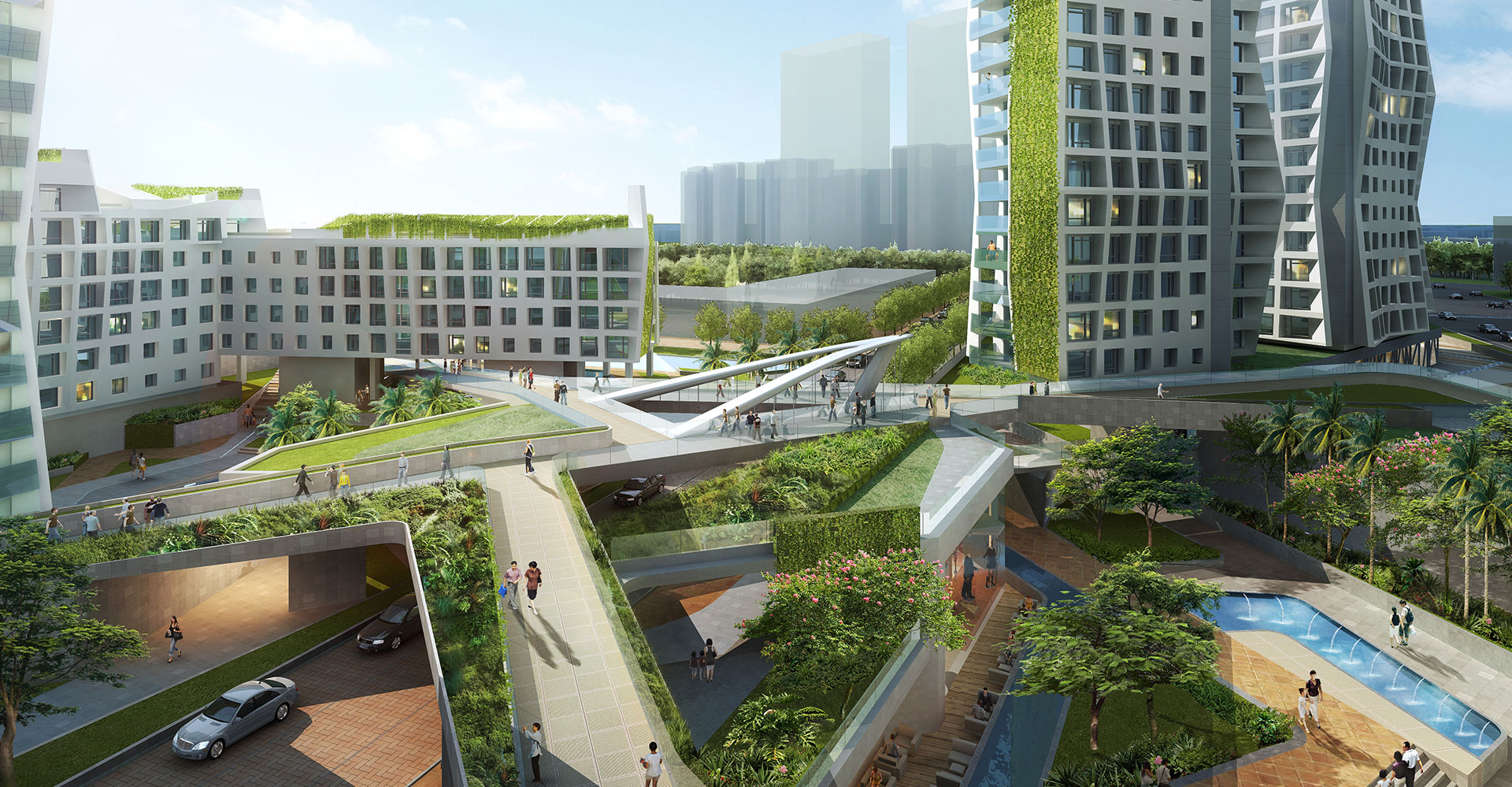 Intertwining itself within one of Guangzhou's most prestigious integrated residential developments "The Infinite Dragon" connects the residents to the community and unifies the development. It embraces the heart of the development and provides a walkway that connects the ground to rooftops, and spans the road.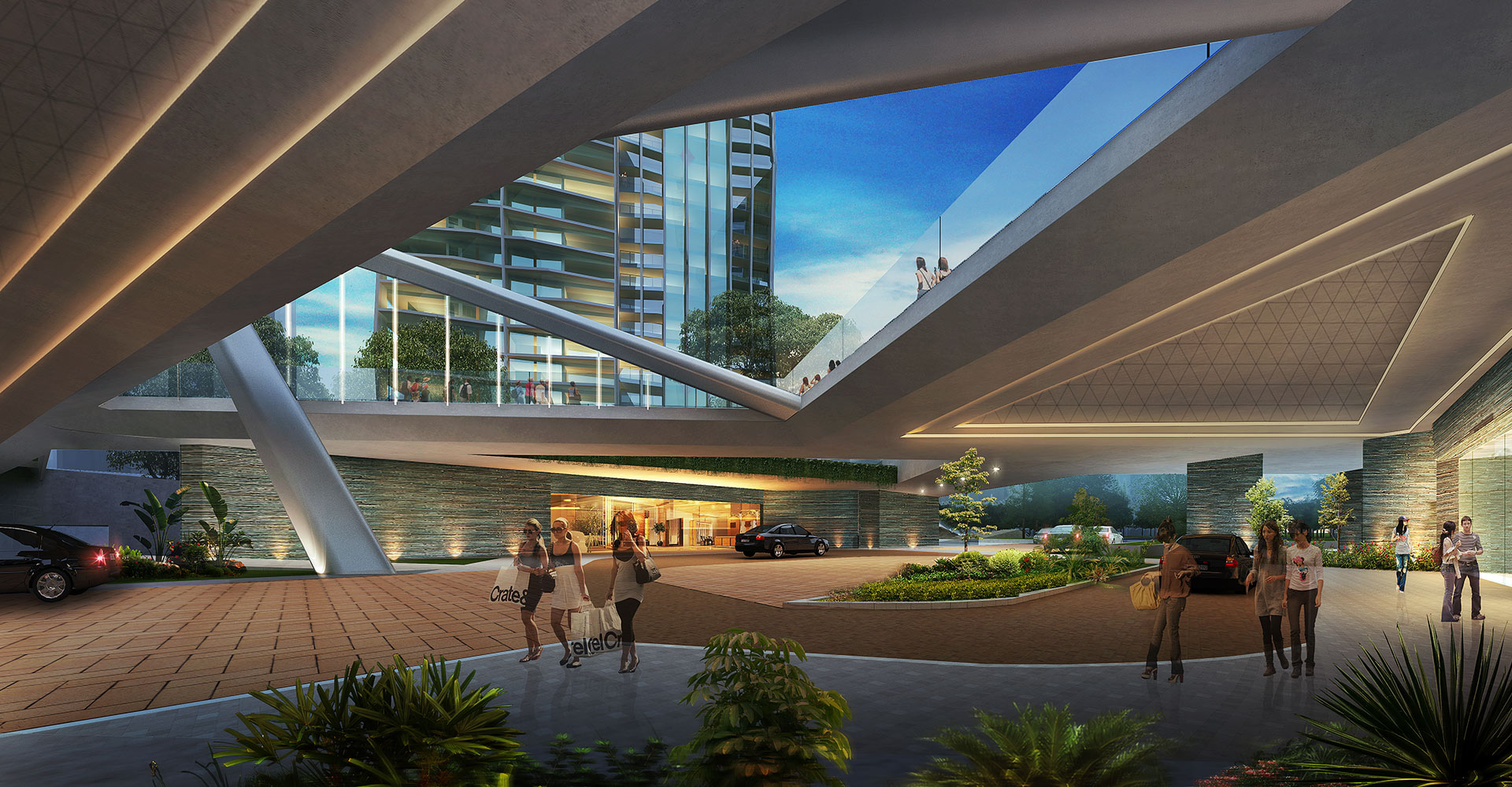 The resident and guest journey via the walkway is punctuated by water gardens that celebrate the infinite cycle of water. The Infinite Dragon Walkway makes its way through the site unifying the residential buildings.
The simple yet beautiful geometric patterns on the tower facades are manifest as articulately folded paper. The subtle folds create constant change as the sun makes its journey creating an abstract reflection of the Infinite Dragon below.
Related Projects