Projects+
Al Ma'ather Swissotel
Diversity in design that combines traditional and contemporary features forming a bridge between past and present
Size
43,000 square meter site
247 key hotel
102 serviced apartments
Expertise
In a strategic location in the Al Ma'ather district across from the Ministry of Higher Education and adjacent to the Aldara Medical Corporation, the architectural design is focused and programmed to meet the diverse needs of guests and local business.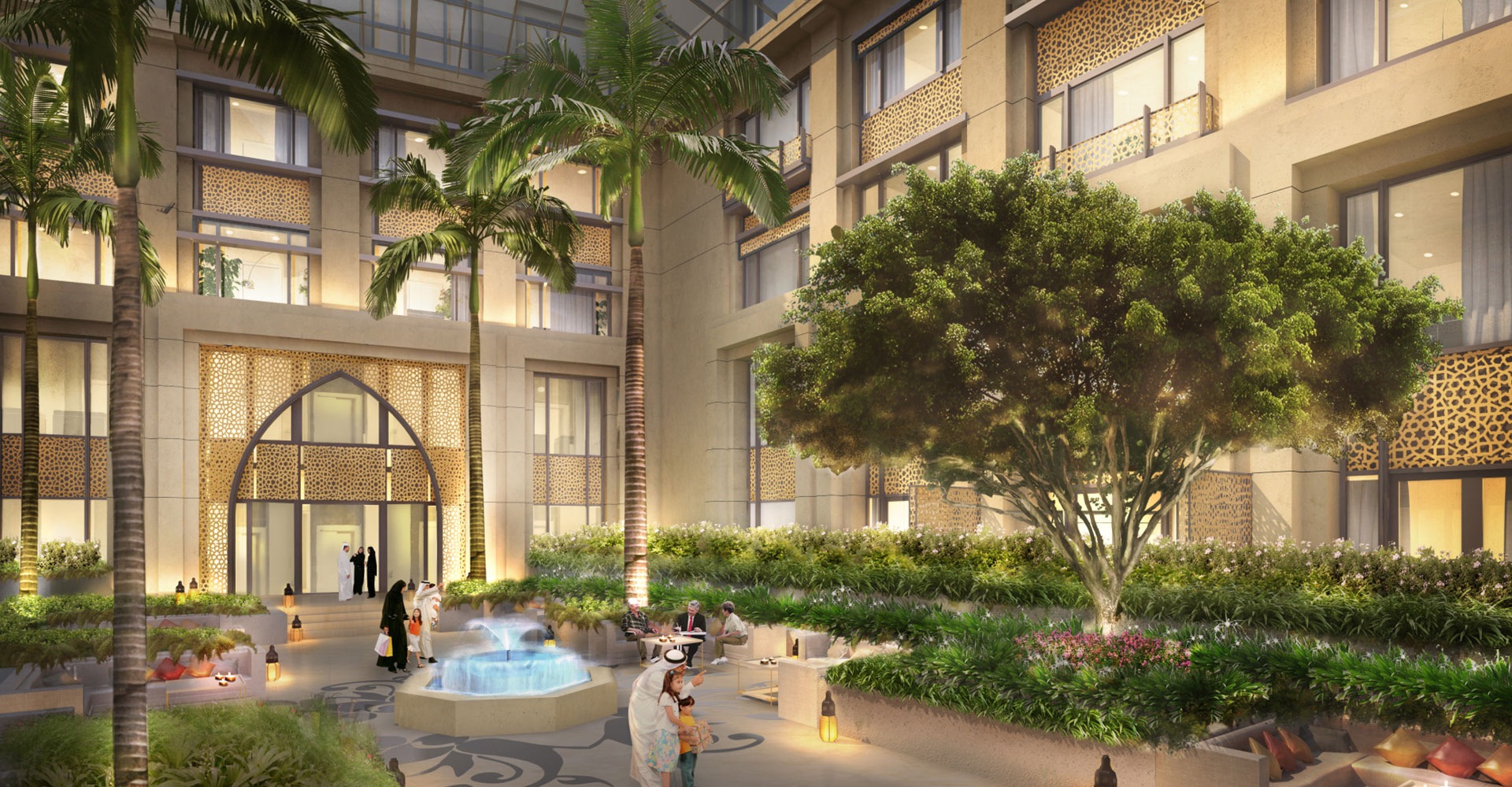 The variety of public areas that complement the restaurants, café, ballroom, meeting spaces, spa and fitness facilities are ideal for local business use and visitors alike. All aspects of the design created for both the transitory, mid and long stay residents.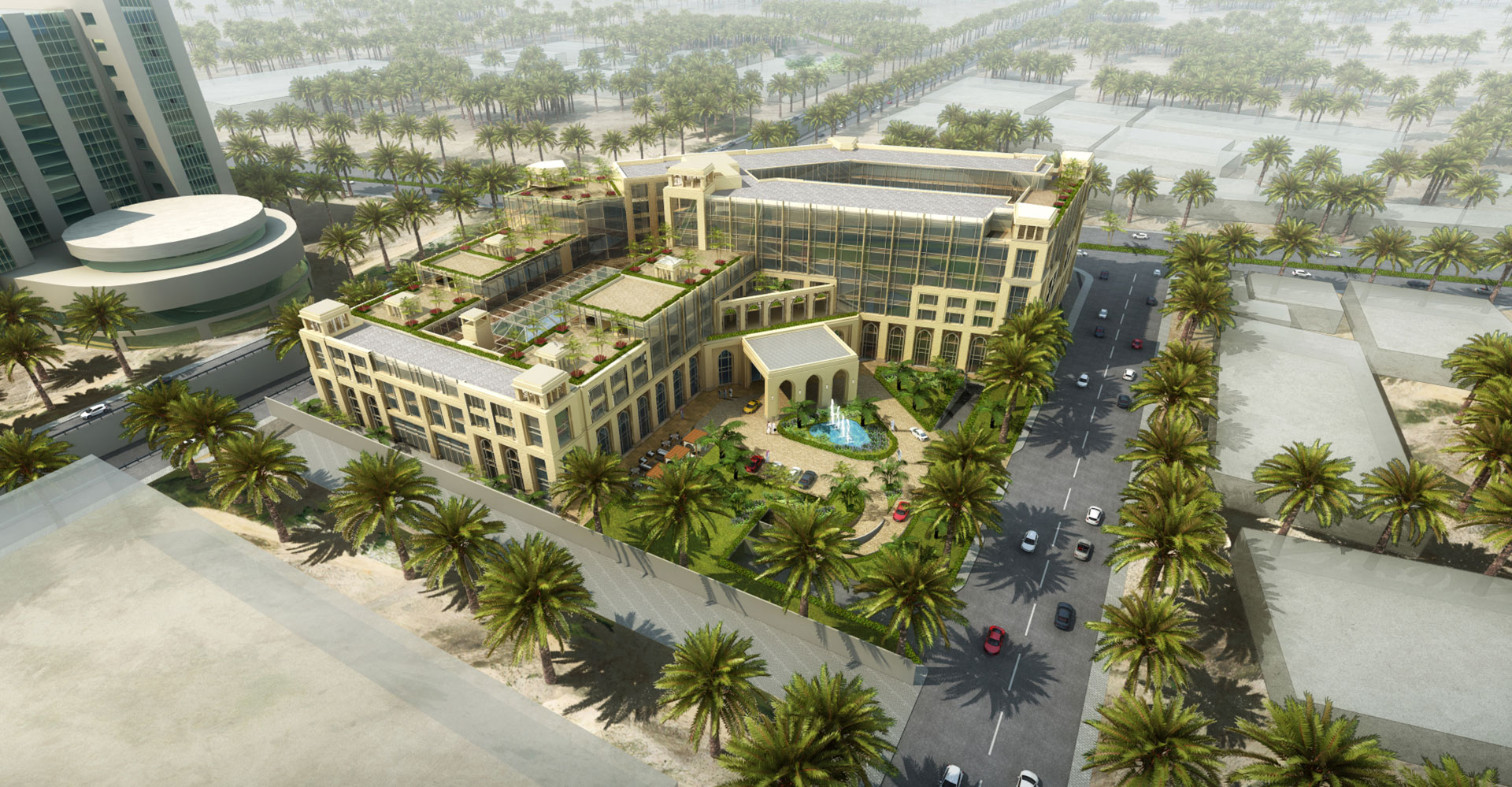 The traditional element, forms, materials and detailing is executed in a clean simple way to form a bridge between the past, present and future. High performance glazing and pre-cast panels manage the climate, resulting in a refined and stylized building with longevity.
Linear streetscape and entry design give the building a strong and appealing presence. The Palm Court with its seating tucked into the planting and canopy of palms overhead provides the perfect oasis. The Café Courtyard evokes a botanical gardens with leafy trees and large green plants affording natural privacy for meetings.
Related Projects